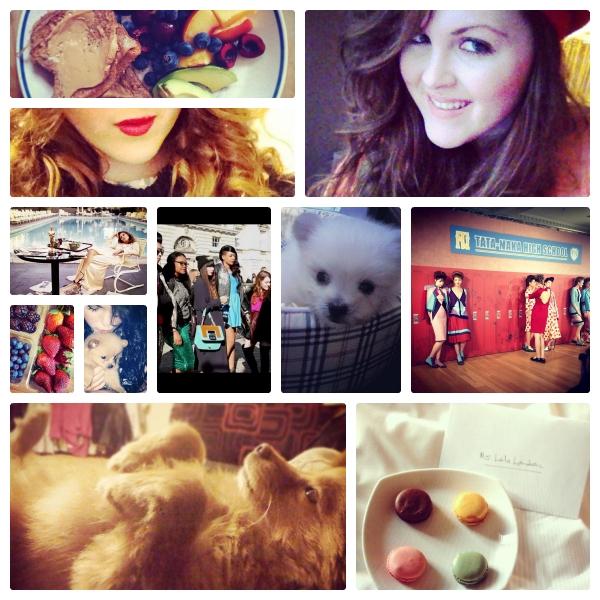 Instagram (@lelalondon) – left to right, top to bottom:
1. Just what my imaginary doctor ordered.
2. Handmade red beret and POW neon orange jumper from Superdry. (Weirdly look like I'm wearing blue contact lenses?)
3. Working on a tutorial in a Christmas jumper. Laundry time.
4. One day I will be Faye Dunaway.
5. Haha thank GOD me being blinded while being street styled has made it onto Nylon TV.
6. Going to spend the evening looking at photos of my son when he was a baby polar bear.
7. Breakfast Club-themed presentation power at Tata Naka.
8. Late lunch. Need vitamins.
9. So breaking my phone landed me with my old one. And some quality throwbacks. Silver lining.
10. Sunbathing.
11. They know me well.
Vines from the week (click to watch!):
Ashish was rather spectacular.
Pouring coconut water over Berocca. Fashion week flu attacks.