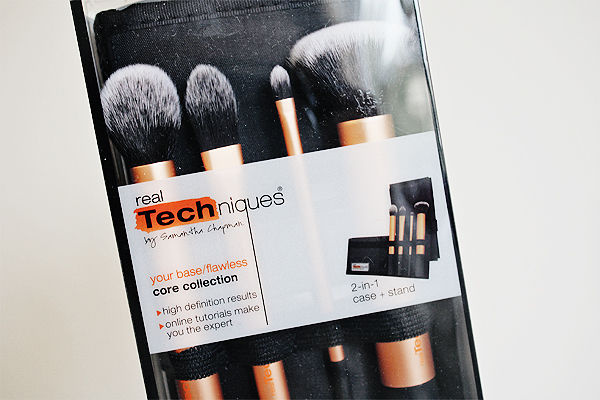 The beauty community has spent a considerable amount of time lusting over Pixiwoo's Samantha Chapman and her "Real Techniques" makeup brushes. Though I have been fully clued into the hype, years of collecting brushes means my kit literally overflows with every imaginable duo-fibre, body, and detail brush you could think of. I have not been 'looking' for a holy grail brush set.
Alas, I found it in Real Techniques Core Collection set.
Considering the entire set costs the same as a single brush from the big beauty brands (£21), the quality of the brushes – all hand-cut and 100% cruelty free – are wonderful. The Core Collection includes a detailer brush (precision cut to effortlessly conceal problem areas or to use with lipstick for long-lasting shape and definition), a pointed foundation brush (for use with liquid foundations), a buffing brush (ideal for full coverage application of powder and mineral foundation) and a contour brush (delicately applies highlighter to contour or create sheer, soft-focus finish). I have been using them for roughly one week – in all situations – and find them comparable to the best in my kit. A must-buy.