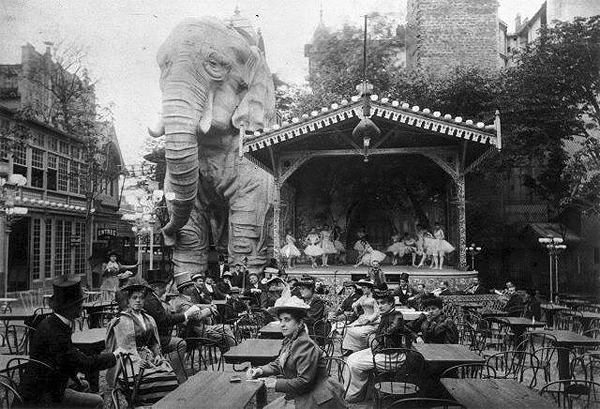 Thanks to Baz Luhrman, I often believe the Moulin Rouge to be a place where people sing their emotions on clouds and reinterpret Madonna's greatest hits in hopes of saving their asses.
Then photos like this come along and remind me that the Moulin Rouge has existed long before Ewan McGregor became a penniless sitar player.
Co-founded in 1889 by Charles Zidler and Joseph Oller, these 100-year-old-plus photos depict my favourite part of Moulin Rouge's legacy: the Garden. Where else in Paris could you get away with fashioning a giant red windmill and gargantuan elephant?