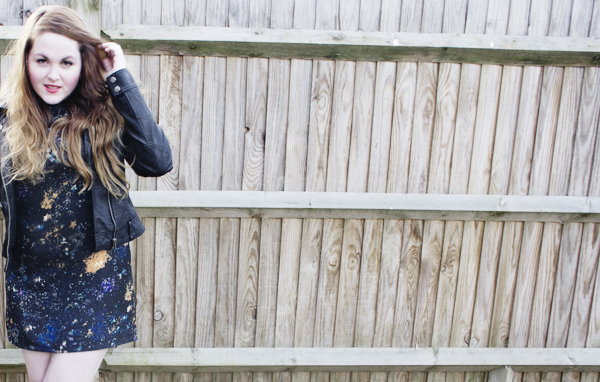 Painting it black all up in London Town today.
Black and I have a rather on-and-off relationship. For all it's sartorial greatness, I usually end up leaving the house in all the shades of a neon rainbow. When I spotted this Galaxy Print dress on We Like Shopping (the best site around for targeting local brands in London), however, I developed a major urge to do head-to-toe black. Throwing on my new favourite biker jacket from French Connection (worn here without the buckle best) essentially finished the outfit. Don't be surprised if you see these two items pop up a lot over Spring – if it ever arrives – and Summer.
What I Wore:
Galaxy print shift dress, China Doll Boutique. Athena biker jacket, French Connection. Handmade black caged heels.