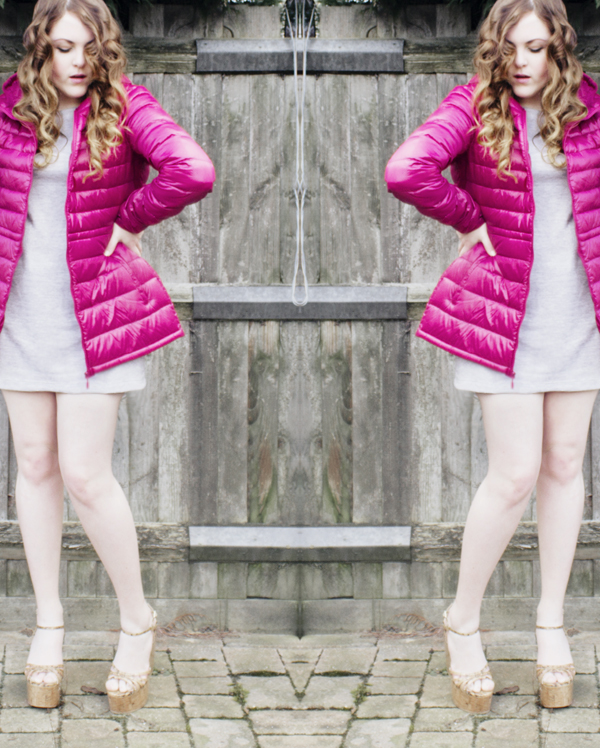 Obviously I got a little bit ahead of myself by taking wardrobe cues from the sunshine today; this outfit is my most hopeful attempt at jumping straight into Summer mode. Blame the delivery of Uniqlo's staple tunics and pretty jackets coming all at once, but somehow I managed to convince myself that one layer balanced out the other in regards to body temperature.
It didn't…but I'm colourful and happy.
What I Wore:
Uniqlo tunic as a dress (shorts necessary!). Uniqlo jacket. Dune platform sandals.