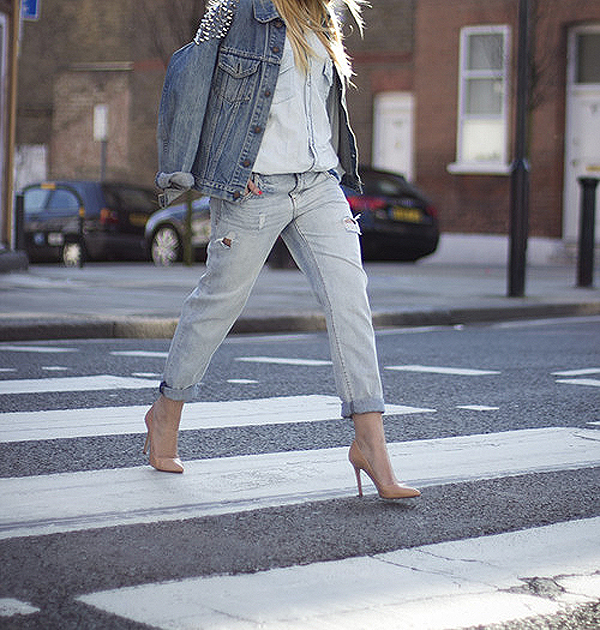 It's sunny outside, glorious, but it's a bit nips because it's Britain and that's just the way the cookie crumbles. This poses one of fashion's biggest dilemmas: how to dress for British summer. In Britain, one regularly frequents outdoor dos sporting a healthy shimmer of goose-pimpled skin. It seems plain silly to wear jumpers and tights when it looks this warm, right? In the UK it doesn't really matter what the temperature is; if the sky is blue and the sun has got his hat on, it is bare flesh galore.
So, how to shield one's (not so) hardened skin from chilly breezes and temperamental temperature swings? Luxe Models is a great believer in layers. It seems obvious – cliché for a 'summer dressing' article, you might say – but clichés come of universally acknowledged truths, so bare with me. Do not underestimate the power of a cardigan. Ah the good old British, cottony, breeze-banning miracle! This may sound old fashioned, or obvious, but it's all about mixing things up when it comes to covering the shoulders, and the cardigan comes in many different forms. Fling it on, fling it off, tuck it into your bag or tie it round your shoulders in true middle-class fashion; whatever you do with it, you won't be sorry you bought that trusty layer maker.
Secondly, use your noggin. When it's sunny and there is a summer vibe rippling through the air, but the temperature simply won't allow for exposed skin… veto skirts and shorts. Either you're going to have to wear them with bare legs and listen to mumbles of "definitely not bare-leg weather" as you walk past every group consisting of two women or more, or you're going to have wear tights and piss on everyone's summer parade. No one likes to see tights when they're trying to get into that summer mind set. It's like turning the lights on at a good party.
So, no skirts, no shorts, no tights?! What is one to do?! JEANS. Jeans can be super summery, whilst also keeping bare bits to a minimum. Roll-ups are all in at the minute, and I'm not talking about cigarettes (although they do seem to have become a fashion staple amongst students). Baring your ankles looks summery – you are accepting that it is no longer winter (hurrah!) – but, you are also warm and have no fear of flashing your knickers to the local vicar in an unexpected gust of wind. Win win.
So, there you have it, a couple of little tricks to keep you from shivering, embarrassment and general season-confusion this summer. Enjoy!
Brought to you by India Johnson on behalf of Luxe Models, London.