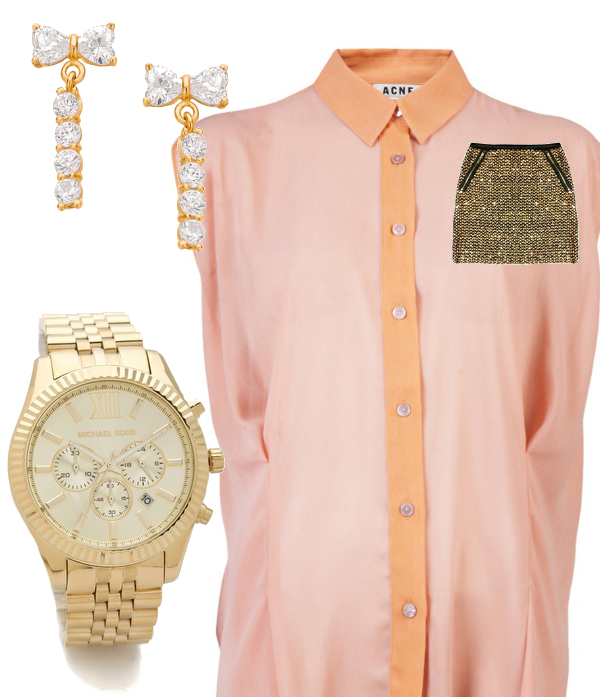 I don't often wear gold jewellery, but when I do I tend to go full-on golden girl. As you may be able to tell, this outfit was created around a pair of bow-tie earrings I fell in lust with while perusing through Freshtrends.
Get The Look:
Yellow gold bow-tie earrings, Freshtrends.
Oversized Lexington Watch, Michael Kors.
Sequinned Sparkle Gold Skirt, Vestry.
Scallop blouse, Acne.