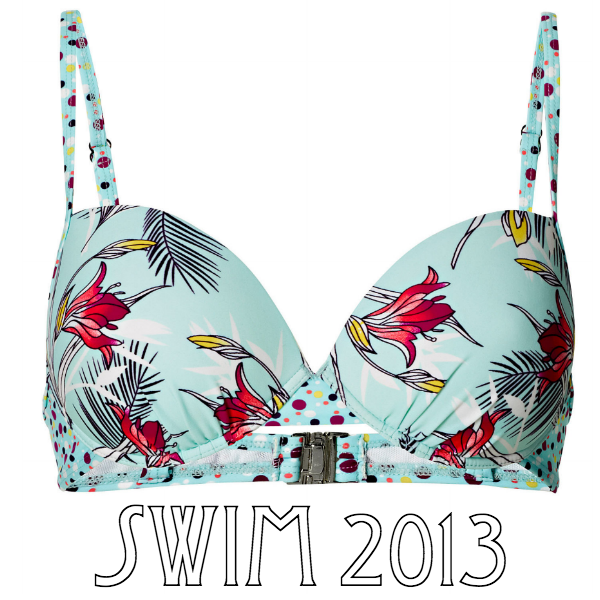 This little bit of sun has got us all in true summer mode; we're running out to roof gardens, booking our holidays and looking for the perfect swimwear. Thankfully, with the range of swimsuits, bikinis and tankinis already out on the market there are plenty of options to keep our credit cards busy and help us maintain that all-important holiday spirit.
This season's swimwear is bursting with bright block colours, floral and dotted 1950's-inspired styles, as well as fun and flirty romantic frills: all perfect for enhancing that summer glow and leaving you looking stylish and confident on that much deserved holiday. As designers become increasingly in tune with the trends and emulate Spring/Summer 2013 styles onto the swimwear market, there is also an array of cuts to choose from. Expect to find halter necks, bandeau's, balconett styles and more (enough to flatter any shape or style, for those of you a little timid when it comes to baring it on the beach!).
To be fair, even though you can find swimwear to squeeze, to push up, and to flatter in all the right places, swimwear cannot – unfortunately – work miracles. In order to make the most of that brand new swimwear, I highly suggest making a few small changes to get yourself feeling and looking your best. Light preparation is all it takes to get your body prepared! Simply try cutting down on unhealthy foods, up the ante on the exercise regime, drink water, avoid alcohol and go crazy with the body exfoliator and moisturiser of your choice.
By the time summer comes around you will be entirely prepared to strut your stuff in style with a brand new, fabulously flattering bikini, tankini or swimsuit. Body proud.
To kick off the search for your perfect swimwear and the holiday wardrobe to match, visit bonprix.co.uk – we're talking a range of pieces that are bang on trend and available in a range of sizes.