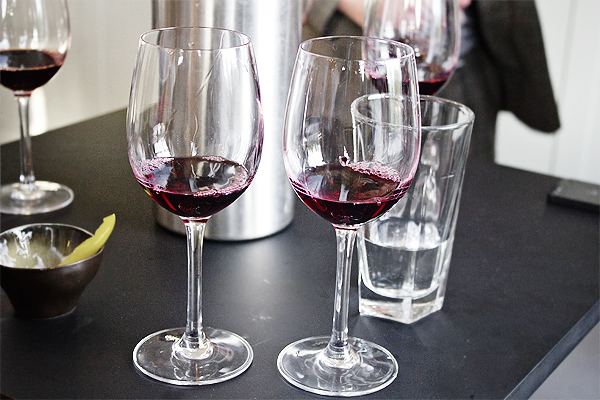 Though The Truscott Arms has been on my foodie hitlist for quite some time, my first visit to the plate-popping pub had nothing at all to do with food.
Having recently launched The Truscott Wine Club, an event catered for casual wine consumers (me!) and aficionados (not me!) alike, the plan was to head over for an evening in the venue's Denbury Room with a bevy of carefully selected fine wines. Headed up by Raul Diaz (former head sommelier for Michel Roux Jr), we were welcomed by a glass of sparkling wine before sampling three red and three white wines in a blend of blind and seen tastings. Though I didn't exactly share a finely-tuned knack for blind tastings with many of the participants, it turned into a fun, informative, and engaging evening with a fantastic group of men and women.
At £30 per head, all inclusive, I suggest you keep your eyes on their Facebook page to save your desired spots in future Wine Club meetings.