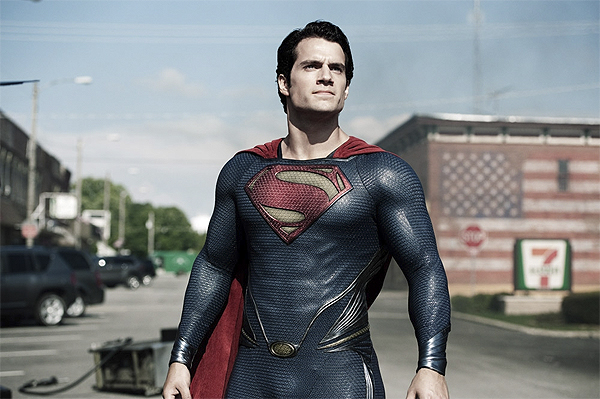 This week, I came upon a work commitment that had me whisked into a Man of Steel screening…with little to no desire to see the film. It is not that I am averse to a superhero blockbuster, I simply failed to get intrigued by Man of Steel's ad spots or Warner Bros' seemingly over-compensative film description: 'A young boy learns that he has extraordinary powers and is not of this Earth. As a young man, he journeys to discover where he came from and what he was sent here to do. But the hero in him must emerge if he is to save the world from annihilation and become the symbol of hope for all mankind.'
I mean, duh. He's Superman.
The film itself surprised me. What could have been a boring rehash of kryponite dodging and teenage lust is, instead, a cinematic masterpiece. In a similar fashion to his previous films, director Zack Snyder ("300", "Watchmen," "Sucker Punch") commands the screen with a titanic display of aesthetic magic (mostly in fifty shades of grey) and successfully tells a story. It is dark. Pleasantly so. It is convoluted, violent, and somehow still manages to segue seamlessly into a variety of intimate moments that bring the new Superman to life.
As Clark Kent, modelesque Henry Cavill ran the risk of flatlining and slipping into an unfortunate group of actors dubbed too beautiful to take seriously (looking at you, Tom Welling). You will be pleased to hear his acting chops are as faultless as his abs. There may be an identity crisis on the cards, but Cavill executes it – with the help of rather portentous flashbacks – better than his cape-wearing predecessors.
I have nothing to say about Lois Lane. I love me some Amy Adams, but Lane has always been an undeveloped DC Comics failboat in my eyes. She is brave and beautiful and annoyingly defunct of depth.
Though I was aware of the length of the film before I sat down, the last thirty minutes of the film felt pornographically CGI-heavy; a kindred spirit to War of The Worlds that will be sure to incite a slew of Marmite responses.
For the disinterested few who decided to bypass this movie (I was one of you!), I'd strongly advise you to change your mind. Flip that switch and check the London cinema listings for the next showing. At the very least, you're going to earn a few brownie points from the boys while staring at Henry Cavill for two and a half hours.