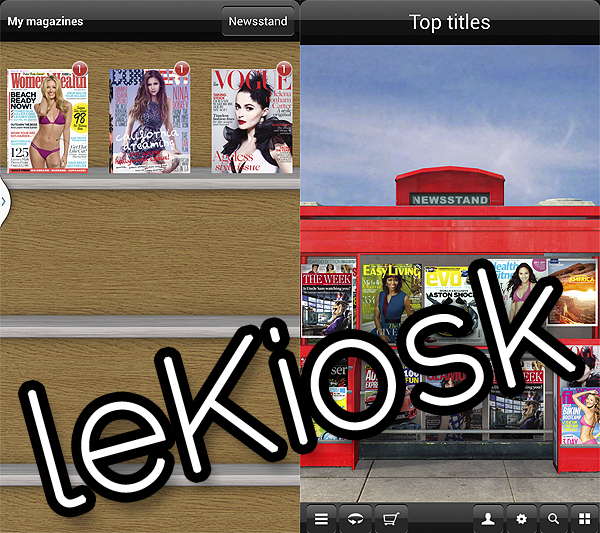 When I was a teenage girl I loved collecting magazines. Ripping magazines to pieces and sticking pages all over my walls (sup, old school Pinterest) was an activity that took up many of my afternoons and aided all homework procrastination. With an increase in age, decrease in spare time and adult awareness in its environmental impact, this tradition has been tossed in the proverbial trashcan. This isn't to say I have lost my passion for magazines. I still hoard them…now, in a new way – with the LeKiosk app.
Simply, LeKiosk is a 3d magazine kiosk that lets you build your own library of magazines. With package deals (3 magazines for £4.99 or 10 magazines for £9.99) and a slew of international titles available, it is by far the easiest and cheapest way I have found to build a stellar reading collection. I use the Android version but it is available on the AppStore and Windows Store, too.
Personal recommendations for June: Woman's Health, Company, Vogue.
Happy reading!