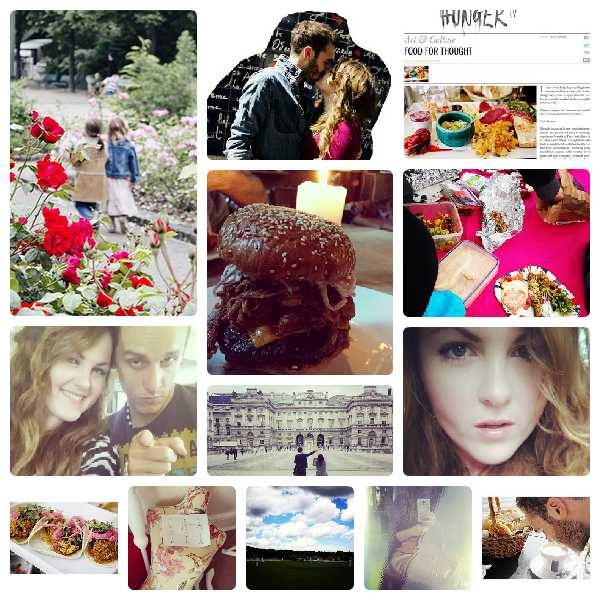 Instagram (@lelalondon) – left to right, top to bottom:
1. Editing photos from Paris and these little girls – picking flowers from around the Eiffel Tower – have become my favourite thing in the world.
2. Paris and kissing and cops on Rollerblades.
3. Brunch report. Hunger Magazine. Eat it.
4. BBQ Whisky Beer. Oh, baby.
5. Went to see Paloma Faith at Sherwood Pines Forest. This is the pre-Paloma picnic.
6. American takeover.
7. Home away from home for the Charles Fish Hidden Hallmark event!
8. Countryside excursion face.
9. Not gonna lie, writing up food reviews is cruel dietary bullying.
10. Mannequin time.
11. Sky Sports.
12. Bus reflection selfie.
13. Handsome men love them some Lavazza.