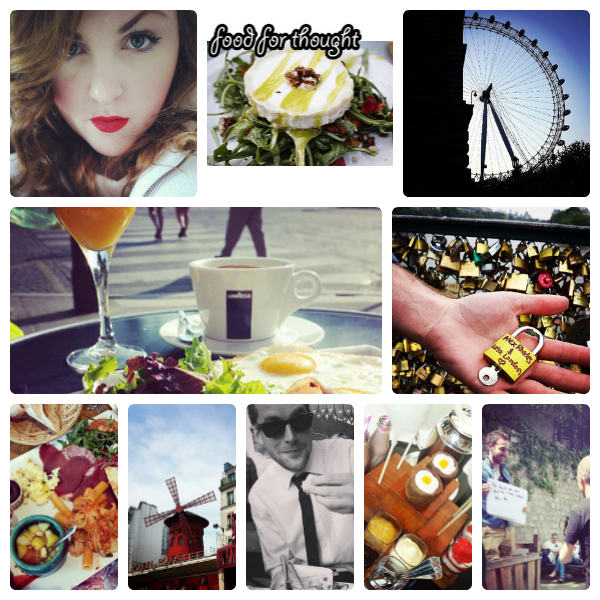 Instagram (@lelalondon) – left to right, top to bottom:
1. Uh oh. Retro Lela is experiencing a rebirth.
2. Mall food. I kid you not. (This week's Food for Thought at HungerTV.com!)
3. Eye, eye.
4. Breakfast on the street in Paris. Had to get my Lavazza fix.
5. My new Lock Screen.
6. Sunday brunch.
7. You know. Heading in for the night shift.
8. The Manfriend's bed buddy dripping at Wahaca.
9. Welcome to Charlie and the Chocolate Factory afternoon tea at One Aldwych.
10. Manfriend and Mario Cacciottolo making sweet, sweet Parisian photo.