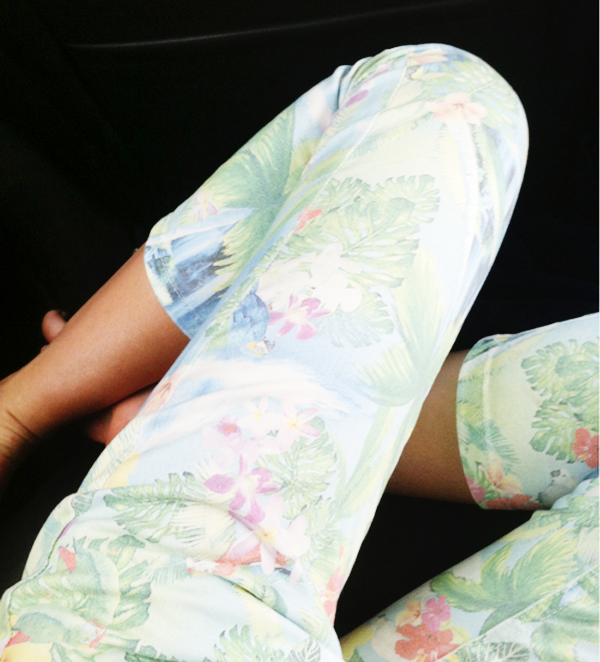 Despite the, uh, saturated skies, I decided to rebel against the weather last week and grab a few pieces to update my summer wardrobe. The eventual/probable arrival of Summer is something to be celebrated, and with the wait I always seem crack out cutesy summer dresses, statement skirts and sandals.
Get In Shape For Summer
After months spent wearing trousers, thick knits and tights, body awareness is always a slightly out of wack (which calls for less mochas and a few quick gym sessions). You may be thinking 'with a full-time job, just when will I have time to hit the gym?' Thankfully, 24-hour gyms are now all the rage, which means all the gym nuts out there can work out at a time that suits them. The likes of spinning classes are especially great for toning up the legs, which seems to be everyone's number one concern when the time comes to don a pretty dress.
From Day To Night
I will often meet friends for a catch-up straight from work or events, which can leave little time for a wardrobe change. Luckily, a variety of this season's on-trend dresses are suited to both day and night. Take the Diamond Geo Dress from Hobbs, for example; this tailored dress cinches in at the waist to create a flattering silhouette and when heels are swapped for flats, makes for great evening attire.
Accessorise Wisely
A casual ensemble can easily be dressed up with well-chosen jewellery and heels. What you might wear with ballet pumps and a cardigan during the day will often get 'glam' when teamed with heels and statement jewels for the evening. The likes of belts and handbags can also change a look, adding drama to an otherwise subtle style.