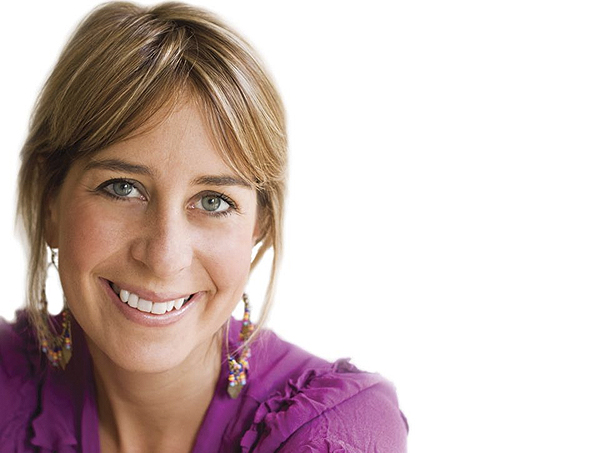 Always on the lookout for the next best 'healthy' thing, one of the only brands that have peaked my scrutinising interest this year has been Wild Nutrition. Created by author and Nutritional Therapist Henrietta Norton, Wild Nutrition is the home of premium 'food-state' supplements which promote all areas of wellbeing (though Henrietta's personal specialism is women's health). Recently, I had a brief chat with Henrietta to discuss the Wild Nutrition difference…
In Layman's terms, what is the benefit and purpose of Food–State and whole food ingredients?
Food-state presents nutrients to the body as though they are naturally found in food. However because the process allows you to increase the nutrient content, it effectively enhances the food. Your body is then able to absorb it and use it significantly better than any 'man-made' nutrients which are found in other supplements (where absorption can be as low as 3%). Using Food-State nutrients also means that you need significantly lower doses than other supplements.
What is the single biggest nutritional mistake you see the people of the UK making with their diets?
I think that it is still too easy to mistake low calorie prepared meals as healthy when evidence suggests many of the ingredients found in them can actually encourage weight gain.
What is the most inspiring 'result' you have seen from your nutritional guidance?
I have had quite a few tear jerking moments but the most memorable would be a recent client who had been hoping for a baby for over two years. When she came to me she was desperate to try anything and put her heart and soul into it. She gave birth to her daughter earlier this year. This says less about me and more about her dedication and trust in what we were doing together.
Why the decision to specialise in women's nutrition? Do women, in comparison to men, find it more difficult to maintain optimum health?
Not at all but what we do seem to do is to put ourselves to the back of the queue when it comes to nurturing ourselves and I mean this in the wholistic sense. Specialising in women's nutrition was less of a 'decision' per se but more an organic process. As a woman who has had experience of women's health issues as well as a mother, I have personal and professional experience which can sometimes also enrich the process.
Can you explain the basics of Functional Medicine and why it is something you pioneer?
Functional Medicine is an approach to health that looks at the person behind the disease rather than the disease itself, looking at the cause not the condition. This is done using evidence-based nutritional medicine, and at times laboratory testing. The Functional Medicine model has been integrated into medical practice in America for some time but it is a relatively new approach amongst the medics in the UK. This 'whole body' approach was one used in the time of Hippocrates so you could argue that it is not pioneering at all but in the last century we have focused on a more medicalised, reductionist approach to health. I hope this is the start of a new paradigm.
On a personal note, what does your own medicine cabinet look like?
So with two young children naturally I have a bulk supply of plasters, tea tree oil, and arnica. Also, a thermometer and paracetamol for when nature simply isn't cutting it! The daily medicine cupboard in the kitchen comprises of Wild Nutrition Balance MultiNutrient which I swear keeps me calm during the day, and Wild Nutrition Antioxidant Boost. I also have a pot of magnesium and MultiStrain Biotic which my husband takes.
What does your make-up bag look like? Do you find yourself concerned about nutritional/green beauty?
I don't wear a lot of make-up so I am more concerned with green beauty when it comes to face creams, moisturiser and soaps. My favourites being Antipodes face wash and moisturiser, and Faith in Nature soap. My make up is a mixture of bareMinerals and Dr Haushka.
And the easiest way to make the biggest change to our health?
I know it is very cliche but actually ensuring you are drinking enough (good quality) water can have an enormous impact on energy, digestion and appetite (thirst can often be mistaken for hunger).
Thank you, Henrietta!