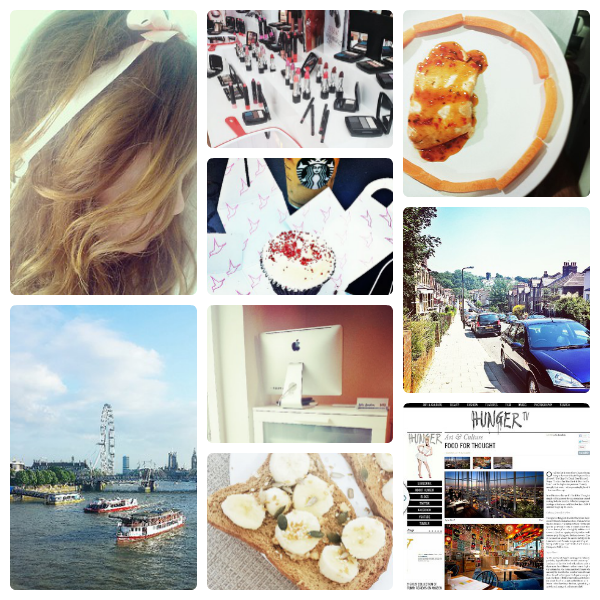 Instagram (@lelalondon) – left to right, top to bottom:
1. Living up to my 2 year old alter ego. Easier to stick bows in your hair than brush it.
2. A complete overhaul of Avon's colour cosmetics. In lust.
3. My Plate OCD has earned me quite the reputation in the new house.
4. Nothing like a gluten free Hummingbird Bakery red velvet cupcake and iced latte.
5. Well. I'm glad you made it, Summer.
6. A pretty epic date night.
7. I would just like everyone to take note of the gift Manfriend made me today.
8. Brain food for the massive day ahead.
9. WEEKEND SUNSHINE! Telling you where to enjoy it on this week's Food For Thought.
Instagram videos:
1. Meeting to meeting to meeting…
2. The Halkin lunch. The happy death of me.
3. Presenting…America's Next Top Model.