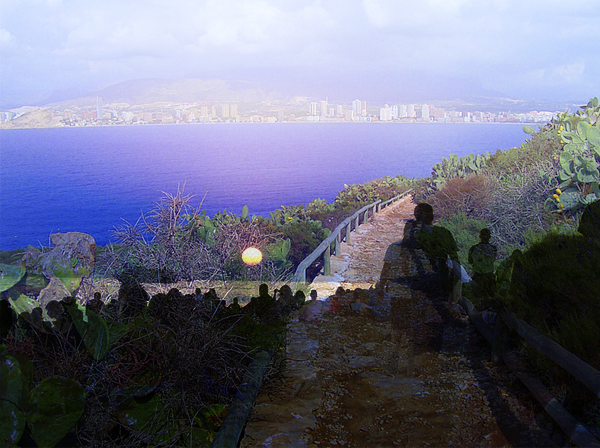 Planning that last-minute holiday wardrobe? Or maybe you just need a quick update on what's hot in the world of fashion this summer? The key is preparation with just enough room for experimenting: after all, holiday fashions are meant to be fun! Whatever you're buying for, make sure you come home loaded with all the right purchases, with this guide to spring-summer 2013's must-have items.
Summer trends: from day…
Lovers of classic beach-wear will be pleased to know that the tunic is still very much a summer staple. The Geisha look has been storming the catwalk, so you should be able to find a kaftan with kimono-inspired sleeves and a eye-catching pattern to go over your bikini. Or you could embrace another print trend this year and show off your stripes: think strong, wide lines and a monochromatic colour palette.
Dresses are coming in at all lengths for the summer, from maxi-length style for casual deckwear, to cute slip dresses in tie-dye and beautiful one-shoulder affairs for that lunch date back on-shore. Go with the ethnic vibe, which incorporates tassels, appliqué and tribal motifs and perfectly suits that holiday in foreign climes. The Native American/Aztec influence has even spread to shorts, for a statement seaside piece you won't want to forget once you've landed those cheap flights to Turkey.
…to night
Going on a few weekend city breaks this summer? You might want to pack a pair of wedge espadrilles or some trendy snake-print sandals to wear out to dinner on those long sultry evenings. Then add some glamour to the night and choose bodycon-style dresses with sequins or metallic fabric, which will be sure to set off your newly-acquired tan. If you want to go ultra-sophisticated, grab a floral jumpsuit and team with skinny heels for an outfit that will take you from the seafront to the cocktail bar.
If you're looking for something to take on holidays to Benidorm or Ibiza with the girls, you'll need a evening-wear kit for all that partying. Make no mistake, the new neon trend is not the clubwear of the nineties, but a more sophisticated flash of hot pink in a floral print, or one stand-out fluorescent pencil skirt, teamed with black or beige to balance out the bright. If you're more of a Little Black Dress girl, take a few pairs of neon hoop earrings or some bangles.
The trick to a good capsule wardrobe for the summer is to surround statement pieces and trendy colours with plenty of neutral separates which will cover you in between seasons as well. The good news is that shades of white and muted pastels are big this season, whether it's a safari-style shirt or a pair of soft pink linen trousers. So make sure you shop for the low-key items as well as the show-stoppers!