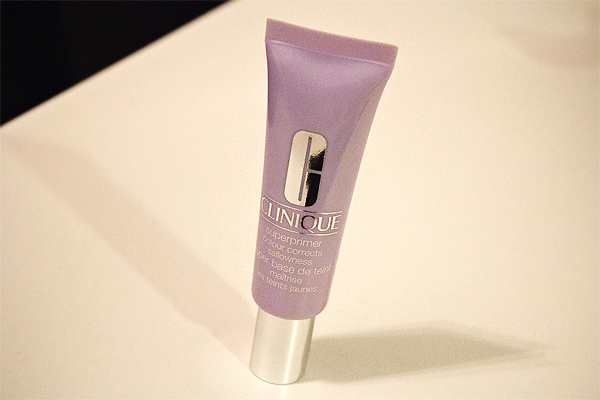 Last week Clinique launched a brand new range of face primers – The Superprimer collection – which addresses complexion concerns alongside treatment benefits for a wide range of skin tones.
As well as offering a smooth slip base for any foundation or powder, Clinique's customised Superprimers are available in five colour-correcting shades which become translucent after being applied:
Colour Corrects Redness – a yellow tinted primer colour corrects skin redness for a neutral, even base.
Colour Corrects Dullness – a pink tinted primer colour corrects dull, lacklustre skin for a vibrant, radiant base.
Colour Corrects Dullness for Deeper Skins – a soft, pearlized bronze tinted primer colour corrects ashiness and dullness on deeper complexions for a radiant, healthy looking base.
Colour Corrects Discolorations – a peach tinted primer helps colour correct dark spots, acne scars and areas of hyperpigmentation for a brighter, even-toned base.
and Colour Corrects Sallowness – a lavender tinted primer colour corrects sallow skin for a healthy base.
If you want the benefits of the Superprimer's lightweight silicone polymers without any colour correction, they do have a colourless Universal shade up for grabs, but I personally recommend 'Colour Corrects Sallowness' for anyone. At no additional cost, it is the kind of product that would give a bit of a radiance boost to any complexion. Winner winner.