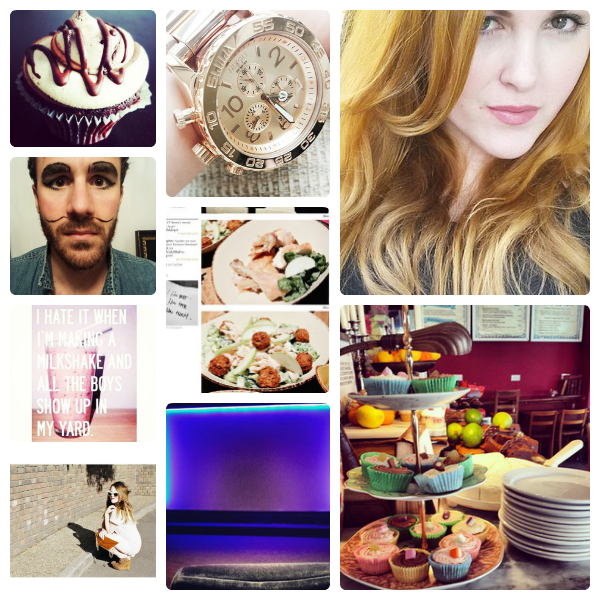 Instagram (@lelalondon) – left to right, top to bottom:
1. Clean cacao, coconut and raspberry cupcake. It's what's for super late lunch.
2. New wrist candy. May be the sickest thing I've ever worn.
3. Say hello to Ginger Ombre Spice. (Charlie at Four London is Hair Queen of The Universe).
4. I promised him a Spiderman mask.
5. Watch your back, Nandos. Clockjack Oven is in town. (New Food for Thought at HungerTV.com!)
6. Saturday excursion. Bertie and Boo gluten free, sugar free treats are the bomb.
7. I hate it when I'm making a milkshake and all the boys show up in my yard.
8. Movie theatre for one. Film reviews have their perks.
9. McPoseyPants. Check my inappropriate clothing on the blog.
Instagram videos:
1. Because all my videos take place during food moments..gluten free ooey gooey brownies!