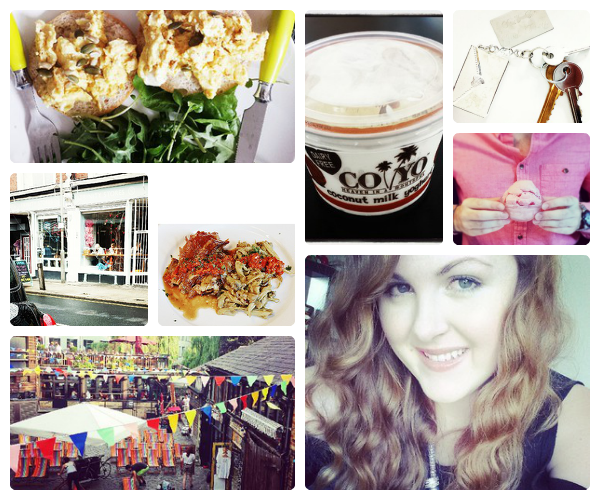 Instagram (@lelalondon) – left to right, top to bottom:
1. Food face. #sorrynotsorry
2. I would love a fridge full of Coyo please, Santa/Jesus/Tooth Fairy.
3. "You'll do great things…" (What's In My Handbag preview!)
4. Spot the ice cream.
5. I only steal wifi from places who decorate their windows like they're living in a fairytale…
6. HungerTV.com. Be there or be square. (New Food For Thought aka your weekly food porn).
7. Cocktail adventures pre-outdoor cinema. Love Camden Night Markets.
8. Happy Sunday, beautiful dudes and lady dudes.