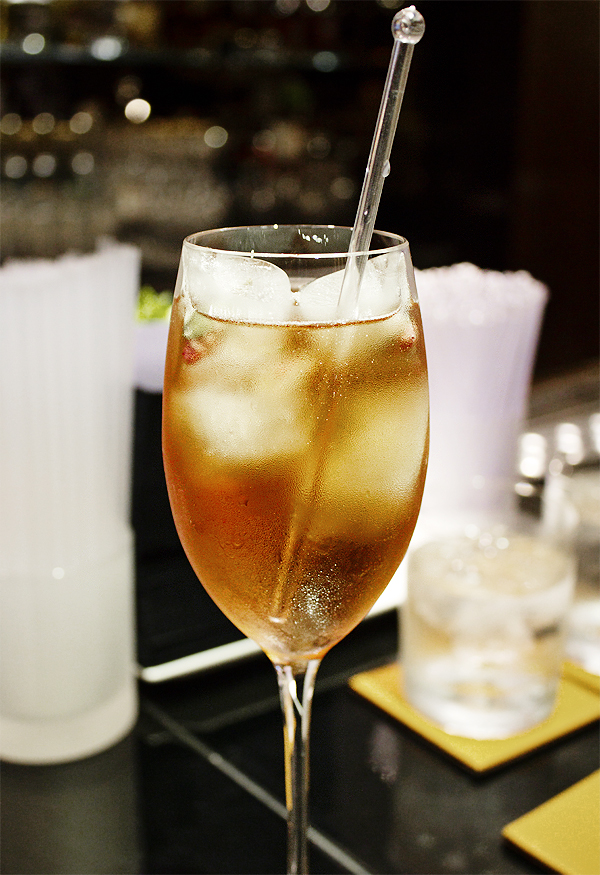 Like every good fashion journalist, I spent last night preparing for London Fashion Week by ordering multiple cocktails at The Metropolitan's infamous Met Bar.
Over London Fashion Week, Kate Moss' old haunt will be offering five limited edition cocktails inspired and co-created with some of the hautest designers of the moment.
Varying between £12-14.50, these cocktails are a ride and a half. From concept to consumption, each drink is a work of art.
The Cinnamon Spice & All Things Nice (inspired by Matthew Williamson) kicked things off with orange rum, caramelised citrus fruits, cinnamon and passion fruit, mirroring the designer's frequent Caribbean and Indian influences.
The Velvet Underground, inspired by Tom Ford and his signature colour palette, is a blend of Tanqueray with blueberries, raspberries, sugar and lime juice. The taste antithesis of Burberry-inspired 'The Bailey'; creamy hazelnut liquor with butterscotch and vodka.
Personal favourites were, of course, champagne based; The Rebel Without A Cause – a delicious concoction of Hendrick's, Chambord, Rose champagne, lemonade, rosebud ice cubes and Vivienne Westwood femininity – and The Quintessential Rock Star – Paul Smith's signature stripes replicated in a flute of Blue Curaçao, passion fruit syrup and champagne.
If you're lucky enough to have a show invitation on hand, you will even receive a 20% discount. Time you get your drink on, fashionistas.