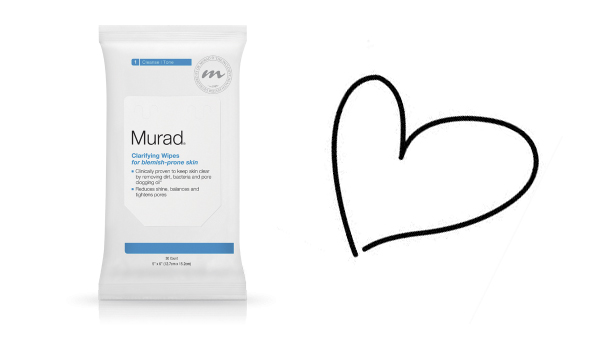 In preparation for the US road trip, I knew I wanted to pack the absolute beauty minimum. As fun as it can be to get dolled up, I didn't want to waste precious travel time on cosmetic experimentation or my (typical) leisurely skincare regime.
Murad Clarifying Wipes were my saving grace. Released just a short time before I left, I swapped them out for multiple cleansers, toners and exfoliators, and threw them in my carry-on without even opening the packet. This is an act I would typically not recommend, but one that always seems to work with the brands I love.
Supple without being 'wet', the wipes give an excellent clean, use Witch Hazel to control oil and tightens pores, Algae Extract to regulate excess sebum production, and Grape Seed Extract and Vitamin E to protect from free radical damage. While typical face wipes often end up drying skin out and leaving you feel like you need to rinse your face post-use, Murad's Clarifying Wipes use cucumber extract and calendula to hydrates skin and minimise skin irritations – even blemishes. This is the good stuff, girls.