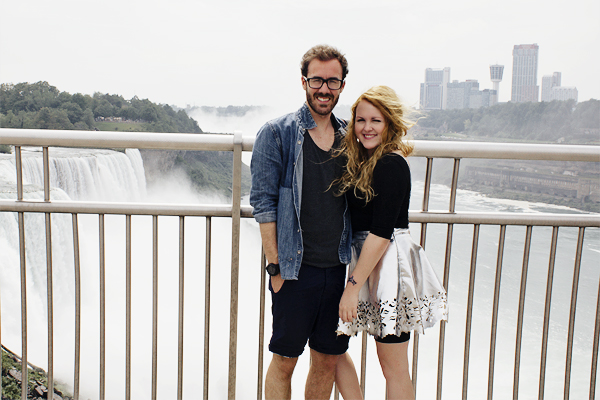 Niagara Falls was my biggest surprise of our US Road Trip. Though it has always been a bucket list destination, my research extended as far as living vicariously through Bruce Almighty's visit. That kind of planning leaves you with very little on the expectation front, my friends.
Deciding to abstain from countless package deals and tour offers, we simply drove into Prospect Point Park, paid for parking, and sloped around to see what activities enticed us first. One birds-eye look at the Maid of The Mist twisting in and out of the Falls confirmed my suspicions: it was time to get wet.
Since 1846, the boat cruise has carried passengers into the rapids immediately below the waterfalls – a performance of indifference, that is, until you get into the rapids yourself. After grabbing your souvenir poncho from the Observation Tower, you board the boat and head over to the basin of Horseshoe Falls. It is a complete adrenaline rush to be showered by the power of the Falls' so-called 'mist' and whip around the rapids while watching millions of gallons of water rush towards you every few seconds. Dreamlike, to tell it straight.
The second must-hit? The Cave of the Winds. After an 175-foot elevator drop you are entered into a storm of mist that allows you, quite literally, to soak it all in. Wooden walkways allow you to stroll as close to the torrents of the Bridal Veil Falls as humanly possible.
Go, little travel monkeys. You won't regret it.