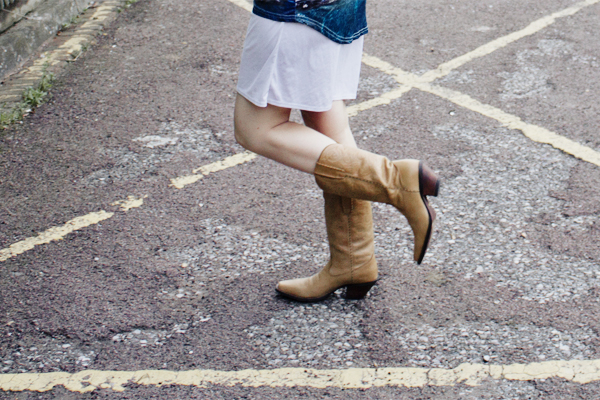 I may have lived more than half my life here in the UK, but – Brit by birthplace or not – I can't seem to knock the label of 'The American'. It's the accent…or the laugh…or the oversharing…
I guess I am The American. Might as well lap it up and start swapping my stilettos for cowboy boots*.
What I Wore:
Crush by Durango cowboy boots
Trevi fountain printed tee
White shift dress
*When they're this comfortable and, well, pretty, I don't need convincing. The shaft lining feels like slippers.