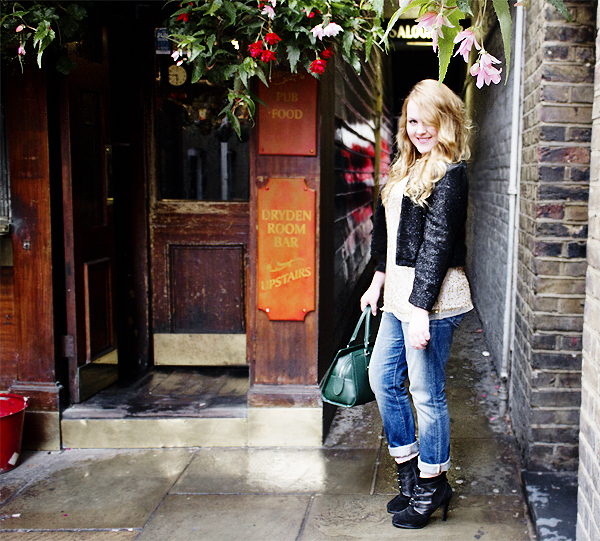 Jeans have never been a friend to me. Just stretching over five feet tall, my height and curves work as a demonic duo when it comes to purchasing denim. The usual fiasco?
Scenario one: "They're short enough!" (Oh…they're from the children's section…)
Scenario two: "They fit my bum!" (They are falling off me everywhere else.)
My life has been saved by a pair of iconic Levi's 501s.
Working in blogger collaboration with Levi's, I have been challenged to reinterpret the look of one of my favourite style icons in a modern-day way. To me, no-one made more sense than Sarah Jessica Parker. Though it has been quite some time since my weeks were highlighted by a sartorial-filled screening of Carrie Bradshaw's life, Mrs. Parker's style has stood the test of time. In fact, the fashion icon has maintained her style status with an off-duty wardrobe that features more jeans than I imagine one closet could contain.
Her secret is in the styling. Being petite, SJP smartly chooses to roll her boyfriend jeans up (as I have done here), pair them with heels, and layer a few pieces on top to keep her denim as far from 'mom jean' territory as humanly possible.
To be honest, it almost feels glam to walk out of the house wearing jeans these days. 501s are my new day-to-night weapon.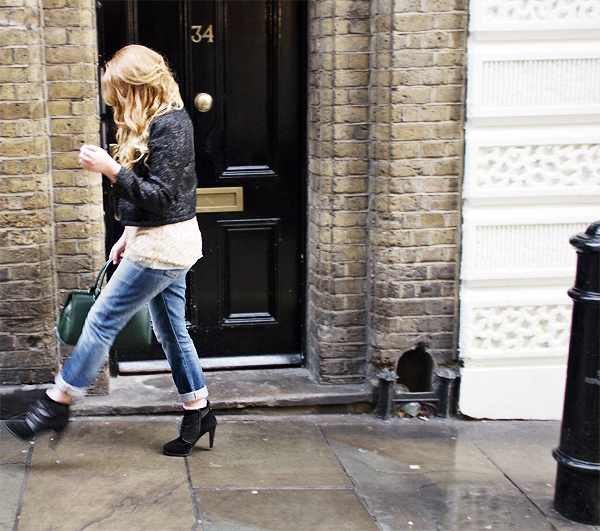 For more than 140 years, the Levi's® brand has been equipping pioneers with the clothing they need to "Go Forth" and explore the modern frontier. From 501® jeans to the trucker jacket and western shirt, Levi's® Fall 2013 collection features iconic clothing reinterpreted through a modern lens for today's pioneers.
Disclosure: Compensation was provided by Levi's ® via Glam Media. The opinions expressed herein are those of the author and are not indicative of the opinions or positions of Levi's ®