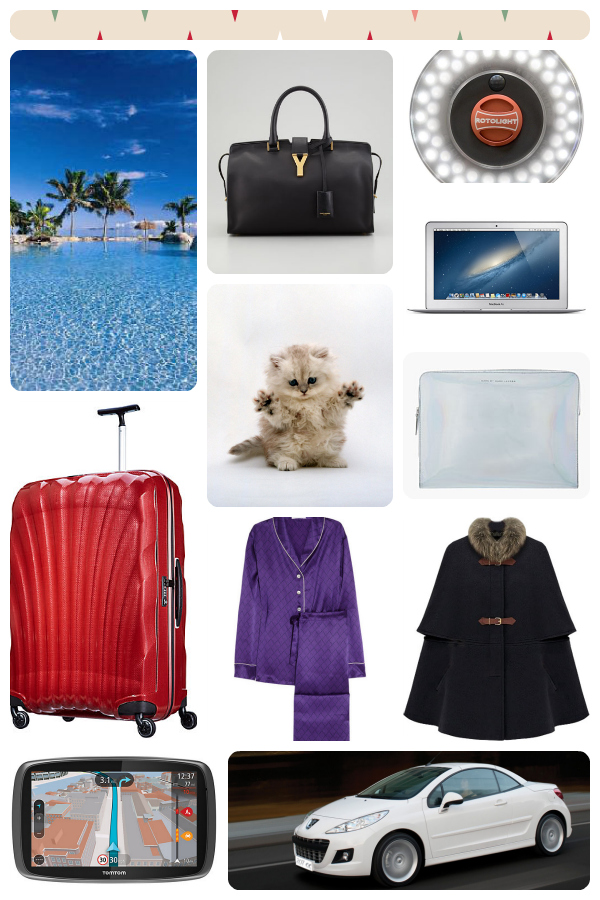 It's that time of year again where everyone asks me what I want for Christmas and I go running – screaming – in the other direction. I never know what I want. In every aspect. I get a kick out of buying gifts but I am an awkward mess when receiving any.
But hey, when equal parts practical and completely insane, the internet – where money is no object – offers a great chance to make a dream wish list.
What do you all want for Christmas?
The Christmas List:
Macbook Air
Marc By Marc Jacobs Iridescent Silver Laptop Case
A sexy suitcase
A trip to Fiji/New Zealand/Japan
A very tiny adorable animal
Y Ligne Medium Soft Leather Bag, Black – Saint Laurent
Fitted black cape (Though, preferably, without fur)
Silk-satin pajama set
A Peugeot 207 CC
TomTom Go 6000
Rotolight