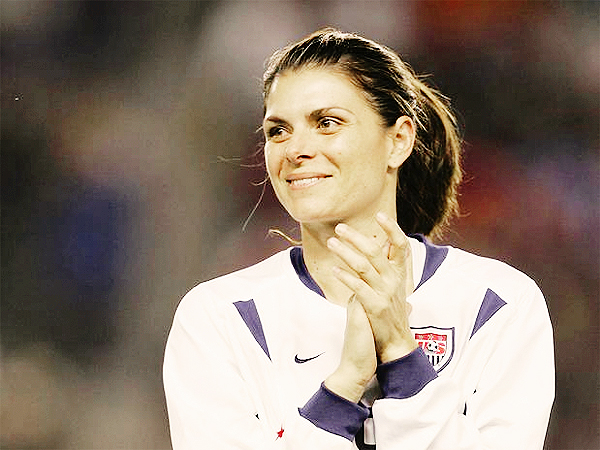 It is the beginning of the year and, yet again, everyone has turned into their own special brand of fitness fanatic. We're promising to become CrossFit champs, we're eating like Olympians, we're juicing ourselves into oblivion…I'm even getting asked to celebrate women in sport with Bwin, who have launched a blogger campaign to highlight a variety of ladybabe sport heroes.
Mine is simple. While constantly fighting the urge to sit back and online-shop myself into ownership of a seriously ridiculous gym wardrobe, I remind myself of Mia Hamm. Remind myself of my initial love for fitness, soccer (I know, I know…'football'), and girl power that existed outside the realm of platforms and Union Jack dresses.
Mia – though now retired – held the record for the most international goals in the history of soccer until last year. Dudes included. She was and is a powerhouse, a philanthropist, and an inspiration for every female soccer player I know. The girl that changed the game in every interpretation of the word.
Which women in sport have inspired you?