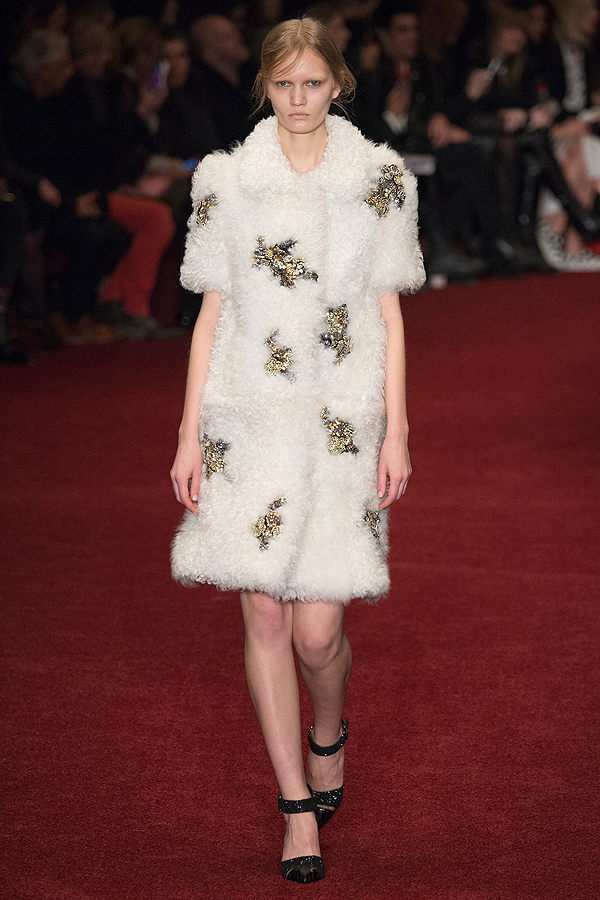 1. Erdem
Okay, okay, I know I said I wouldn't tweet from shows this season, but I had to make an exception for Erdem. What a collection.
For Autumn/Winter 2014, Erdem delivered unlikely mashups – seventeenth-century Velázquez infantas and the gorgeous Anna Karina, por ejemplo – to create a modern pack of epitomised girl power. After a slightly less-embellished wobbly last season, the King of Guipure returned to full-force flair. Like seeing a flower in full bloom, his botanical embroidery brought me back to everything I first fell in love with about his clothes: the magic, the detailing, and the feeling that wearing a piece from a collection such as this could somehow change your life.
As I tweeted: you take the cake, Mr. Moralıoğlu.