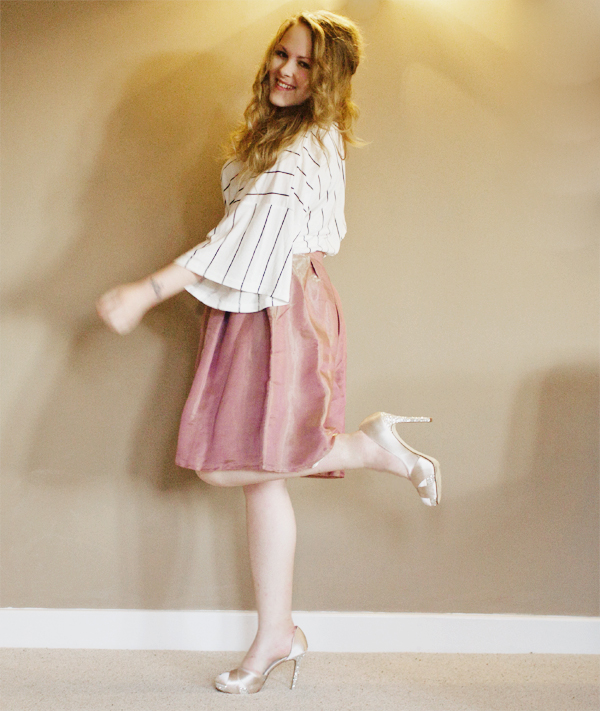 This bracelet became permaglued to my wrist as soon as the mailman handed it over.
As is my typical sartorial behaviour concerning every item I love.
Though it is a fairly minimal design overall, something about the topaz teardrops reminds me of a brooch – decorative, classic, Sixties-like. Naturally, I have been pairing it with full midi skirts and ridiculously girly heels all week long.
What I Wore:
White Topaz Teardrop Gold Bracelet from Gemporia
Vintage full midi skirt (similar here)
Oversized striped crop top from Primark (similar here)
Custom-made heels from The Colour Studio