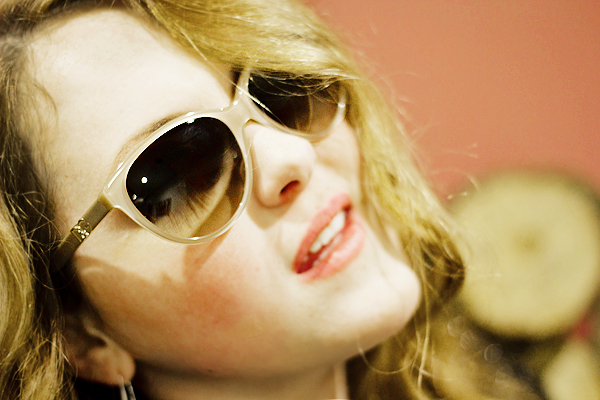 Though I don't buy sunglasses all too often (once a year, if that), I tend to get completely obsessed with the pairs that end up cased and handbagged with me. In this case, I was obsessed before they even arrived.
After hours scrolling the pages of the Sunglasses Shop (it's like sunglass porn), these bad boys from Dolce & Gabbana were on their way to me.
Deserving of a far snazzier name than the '4171P', these sunspecs are simply gorgeous. From the cream-coloured cat eyes to the slinky logo-ed arms, they are the effortlessly cool and look good with practically everything I've worn over the past week. Lust.