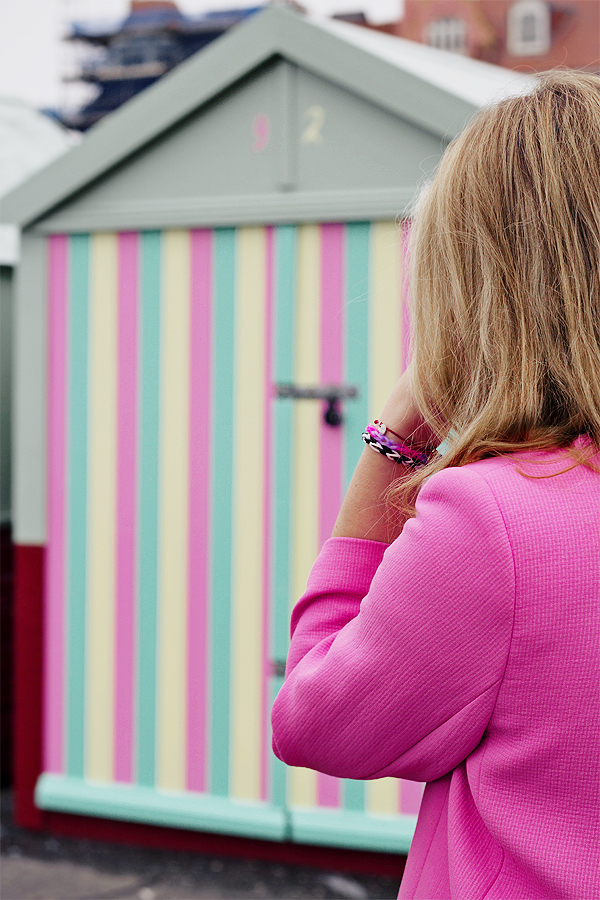 Last weekend, On The Beach invited me down to Brighton to hang out with some fellow British bloggers, have a little pampering sesh, and rub shoulders with Steve Coogan (or Alan Partridge, to the majority of us).
But more on the Alpha Papa later.
Arriving at the hotel a few hours early, I quite literally walked into Kristabel and Laura as I headed through the doors. Having been up and working since 5am, I decided to take a real break and join the ladies for a mini tour of Brighton.
It has been a good ten years since I had last visited and it was an absolutely joy to see the town through Laura's native eyes. From stopping at coffee shops in phone booths, meandering the hidden backstreets, oogling the sale-priced Sophia Webster kicks at ODE (Our Daily Edit), and learning about Brighton's nighttime beach hippies (people making art of pebbles in their spare time), it was a glorious afternoon.
A few hours and a lot of work later, I met Kristabel and Olivia in the lobby and we high-tailed it down to Brighton Beach to meet the rest of the bloggers, get our MeatWagon on, and finally say hello the man of the hour.
With Alan Partridge: Alpha Papa scheduled to be screened on the beach that evening, we were very kindly invited along to interview Steve Coogan before he surprised his flood of fans (many wearing masks with his face on them) for a little pre-film Q&A action.
#LETMETAKEASELFIE
After lols galore with a gaggle of new girlfriends, we returned to my new girlcrush's hotel room for champagne, face masks, cupcakes, and the kind of chat that only happens in hotel rooms after midnight (minus Steve Coogan, to be clear).
Waking up with something of a cupcake hangover, I took a few measly bites of breakfast before downing a gallon of water and walking down to get artistic at Painting Pottery Cafe.
I won't show you what I've made just yet (it's a present!), but will do so once my handiwork has been gifted.
Thank you to the ladies below and On The Beach for showing me a great 24 hours in the South!
Sleepover shoutouts:
Fizzy Peaches
Belle Du Brighton
Cider With Sophie
Lola and Behold
Lilla Loves
Carrie Brighton
Lemonaid Lies
What Olivia Did
Fifi McGee
Daisy Butter
Georgina Does
A Rosy Day
I Want You To Know