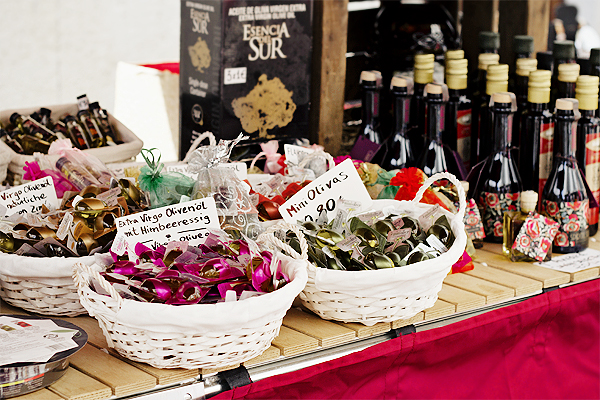 The first of two trips to Pollensa Town (or 'Old Town Pollensa') was for a leisurely grocery run at the Pollensa Town Market. Though the Sunday market is said to be in its peak in the late morning hours, we found that the square was bustling throughout the afternoon. In addition to the fresh fruits, vegetables, meats, cheeses and flowers concentrated in the square, the outskirts were dotted with everything from three euro bras to 'Rooibos Cannabis' tea (which none of us dared to sample). Culturally, it was a lovely experience. There was definitely a large number of locals milling around, playing music and doing their weekly shop, which was lovely to see in such an attractive destination.
On our return – a few evenings later – we decided to tackle the 365 Calvari steps. I would call them a step and a half, each. The long steps lead to the Chapel of Calvari (Eglesia del Calvari) and offer the most beautiful views of the city below. In fact, I found the process of turning back towards the city to take photos and admiring the quaint homes that lined the steps more enjoyable than the view from the top.
Pollensa. Mission: accomplished.