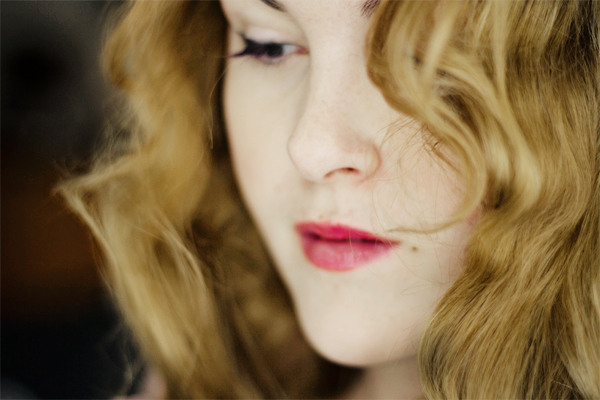 Ater using some at-home hair colour treatments for a few months, it seemed as good a time as ever to make my first trip to Muse of London; a concept salon from colour genius Jason Cocking (he's tended to the tresses of the Olsen stwins, Nigella Lawson, and many more hair goddesses).
I was stoked. And a tad late (eye surgery and London street signs are a hellish cocktail), so called to say I would be ten minutes behind.
Rushing in, I realised that the last time I was in the building was when it played home to the Lisa Shepherd salon. Same set-up, same waiting area; it was like I had stepped in the Twilight Zone for a second.
With a complimentary latte and a chair to chat to Jason in, we briefly discussed my hair hopes (a light and muti-dimensional ginger) before getting straight to the dye process.
Roughly twenty minutes later, I was taken to the hair sinks, processed and washed. When Jason came to look at the colour, I was informed he also didn't have time for a blow dry but would rough dry my hair so I didn't have to leave with a wet mane.
I'm not sure if it was because of my ten-minute delay (which I apologised to virtually every staff member for), but the service seemed quite impersonal and rushed.
The kicker? I adore my hair colour.Depending on the lighting, my hair looks everything from auburn, to strawberry blonde, to red (those photos were only taken two days apart). Though I felt the salon experience had room for improvement, the colour skills are undeniable.
In comparison to my other salon experiences, I would recommend Muse of London to anyone in the market for superior colour services, but would have to have a better overall experience to recommend it as a general salon stop. Fingers crossed for beginner's bumps!