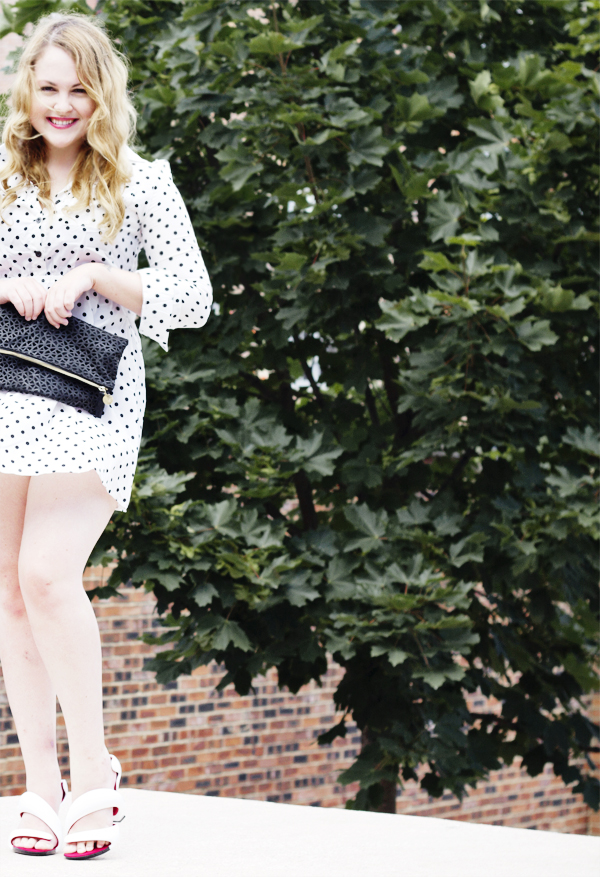 Amidst a rough couple of weeks between eye surgeries, my sister* Tiffani finally left the US and made her way over here to join me for two weeks of adventure in Leeds, London, and Paris. Not only that, but two of my favourite Londoners hauled their lovely bums up to Leeds to share in the excitement of her first weekend; an introduction to 'night's out', cathedrals, mystery games, the countryside, latte art, the Great British High Street, and more.
I am a lucky lady.
What I Wore:
Julian Hakes Mojito Shoes from Cloggs (because what better excuse to whip out the coolest shoes I've ever seen – plus, they're on sale!)
Polka dot shirt dress (similar here)
(*Not by blood, but – long story short – after her family took me in and became my family so many years ago, there is no better way to describe her).