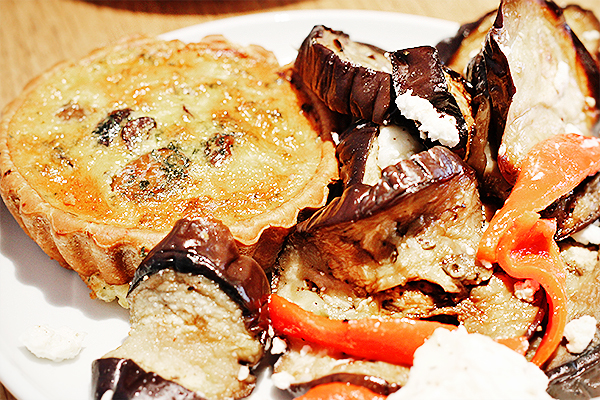 Having spent most of my adult life freelancing in one way or another, I have come to know the cafes of Londoner better than most yummy mummies.
And the yummy mummies know their cafes. The proof was in my first visit to Peyton and Byrne in Greenwich. As soon as I walked through the door I was met by a sea of suspiciously fuss-free pushchairs and worried my long working lunch might turn into a scene from Children of the Corn.
A misconception, of course; as it turns out, a harem of mothers is the sign of a genuinely lovely cafe.
With no initial intention, my partner and I shared one of the best vegetarian lunches to memory. For him? A lusciously creamy parsnip soup served with a two giga-slices of fresh bread. And for myself? A mushroom-packed savoury tart (just the way I like it) alongside a fresh goat's cheese and aubergine salad.
In fact, we were so pleased with our rustic veggie lunches that we got stuck in to two hours of client work without leaving our seats.
It's not like we were going to leave without trialling the bakery's treats.
With digestion on the horizon, we paused for a pot of green tea, a silky latte, a 'Strawberry Cheesecake' fairy cake (a light vanilla sponge topped with smooth strawberry cream cheese icing and milk crumbs), and a classic treacle tart. I have a particular abhorrence to the sticky stuff but the treacle-loving gentleman thought the home-made bread crumbs took the tart above and beyond.
Survey says? You'll find me with the yummy mummies. Peyton and Byrne is a gem.