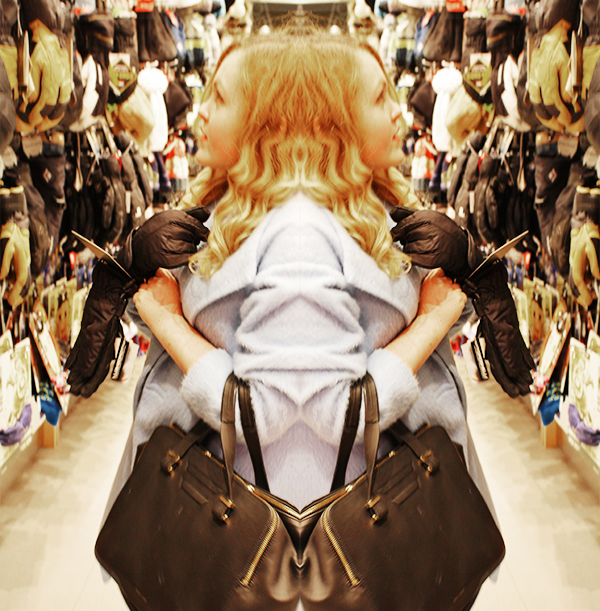 Resolutions can be a recipe for disaster. After the first 'night out' drinking soda water or the first dinner-without-dessert since last new year. willpower doesn't come so willingly. To combat this, I prefer to set myself goals I can invest in.
This year, I have resolved to go on more adventures. The first step was to book flights to and from Bangkok for early March (I am going to jump you like an Olympian, Thailand!) and the second step was to refresh my ski wardrobe at Ellis Brigham in One New ChangeM/b>.
I haven't been skiing in almost ten years. Though I took to the snow like a fish to water, before I knew it a couple of holidays had passed, a few years had passed, a lot of ladder-climbing had passed, and I ended up here; obsessed with the snow from afar.
It is time to get back on the slopes.
Walking into Ellis Brigham (after the obligatory elevator trip to the top of One New Change to take in London's dark blues), I was convinced I was going to leave the store with a shiny new pair of ski boots.
I got distracted. Distracted by rainbows of goggles, helmets, skiwear and all of their neighbouring goods. As quick as as money could possibly be spent, I spent it. With black and white skiwear protruding from my closets at home, I opted for the white Era 14/15 helmet from Giro (incredibly comfy, sleek, and made with thermostat control venting) and – my big investment – the Dragon APXs Whiteout 14/15 goggles with pink ionized lenses. Having dealt with a plethora of eye issues over the last year, it was clear goggles took precedence over boots as soon as I started to peruse the cases.
They also make my ski-obsessed Manfriend green with envy. Score.
On the way to check out, I remembered my final piece of non-rentable ski kit essentials – ski gloves – and left shortly thereafter with a bag full of promises.
I'm coming for you, Alps.
One New Change is The City's premium shopping destination located on Cheapside in the heart of the City of London. It is complete with cafés and restaurants from renowned chefs and flagship menswear and womenswear fashion brands, all set overlooking London's most famous landmark, St. Paul's Cathedral.