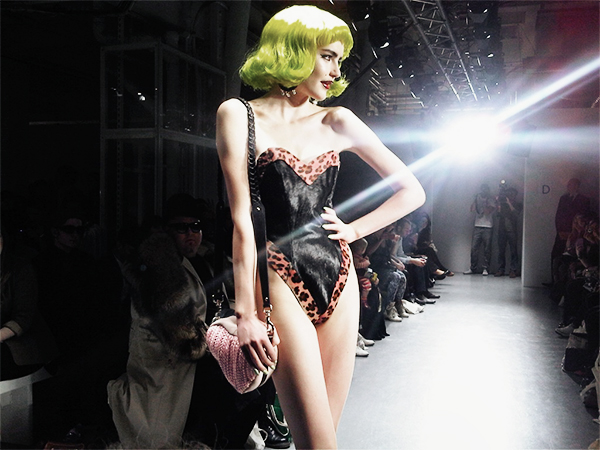 Excuse the below-par photo moment, above, but I needed a totes emosh visual to accompany the following announcement: for the second season in a row, I am LG's official London Fashion Week blogger!
Since taking my first photo at London Fashion Week (pictured above) in 2010, I've had to pinch myself every time I've ended up backstage or on a '#frow'. I am beyond thankful for my beloved readers (thank you!), the blog's continual growth, and the opportunity to partner up with brands I'd champion, blog or not.
Over LFW, I will be the roving reporter – behind the scenes and front-of-house – for LG while they care for all of the designer's garments, steaming and preening to perfection before their official Autumn/Winter 2015 debut. (LG's latest study revealed that the average person will damage £3,969 worth of clothes in their lifetime, all due to poor washing technique – this is not a job to be taken lightly!)
Follow @lelalondon #LGatLFW on Twitter for up-to-the-minute updates, starting Friday!