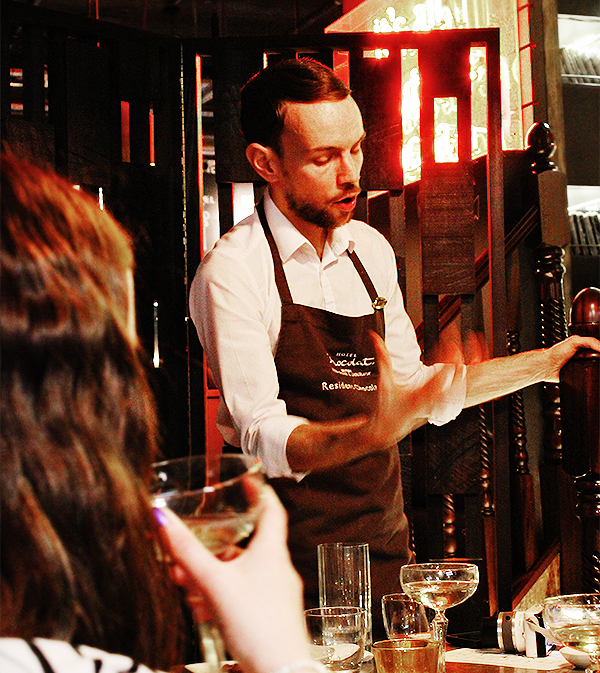 As part of my digital PR agency, I have launched a new service so entertaining I almost feel like it shouldn't be called a service: blogger dinner parties.
The first event (of many!) was in partnership with Hotel Chocolat's celebrated Leeds restaurant, Roast + Conch. The evening brought a bevy of carefully selected blogger babes – from all niches – together for an evening of hilarity and chocolate.
Mostly chocolate.
We kicked #BlogChocolat off with introductions over Prosecco-swishing glass-clinking and settled in for a private chocolate tasting masterclass, courtesy of Hotel Chocolat's very sweet and very passionate master chocolatier, Dan.
After learning not to scoff the sweet stuff (at least temporarily) and grilling poor Dan on the health benefits of chocolate (you'll be pleased to find out a lot of Hotel Chocolat's 'lighter' chocolates are as healthy as your supermarket 'darks' based on their natural cacao content!), we headed upstairs for dinner.
Like every visit prior, the ol' R and C didn't disappoint.
Though we all went for a variety of courses, not a single plate of food was left un-Instagrammed. My own beautiful starter – cacao gin cured salmon in a tart apple-radish-endive salad (served with white chocolate horseradish dressing) – packed the tangiest of punches.
Then, among a cacao-infused sea of curries, fish, meats, and veggies, my main stole the show. A few of us ordered the medium-rare chopped rump steak burger with aged cheddar, cacao beer-braised onions, potato chips, and creole chutney, and we were all swooning, tweet after tweet.
Though we were all too stuffed to attempt dessert, I made a note for my future orders (I'm coming for you, Prosecco-poached new season rhubarb, white chocolate cheesecake, spiced biscuit, and cacao pulp sorbet extravaganza) and took the ladies down to the bar for truffle nibbles and cocktails.
Our delightfully intimidated bartender (imagine: 10 big personalities armed with SLRs and camera phones) then talked us through their latest cocktail previews, Hotel Chocolat's incredible homemade cacao syrups, and poured us all a few drinks to cap off the night.
All in all, an evening I'll never forgot.