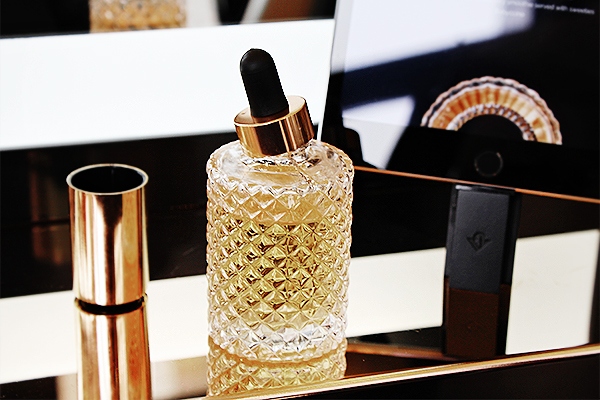 Having made it all the way through breakfast with tresses unfit for the Chelsea set, we continued our Princess Day Off with a very necessary trip to SHOW Dry in Westbourne Grove.
The whole day was about unapologetic luxury. What says unapologetic luxury like a salon owned by Tamara Ecclestone?
Handed off to our individual stylists, we were taken downstairs to sink into their fully-fledged massage chairs while being shampooed, conditioned, and altogether coerced into an indulgent silence.
Once pulled out from said chairs, we were taken upstairs to choose our desired blow dries (for me, it's always voluminous 'Red Carpet' curls), order a few nibbles, and flip through their iPadded collection of magazines.
Sipping my popcorn and green juice (a novelty duo that could never wear off) between the digital pages of Red, I was in heaven.
Of course, the hair played a big part. Looking like high-end fragrance bottles, the SHOW Beauty haircare products were presented to me – gilded in gold – and personalised for my hair type and style:
– To keep everything shiny, hydrated and healthy? The Pure Treatment Oil (as silky strong as they come),
– To create volume and bounce? The Divine Thickening Lotion (not only thickens, but it packed with proteins and antioxidants to plump and protect every strand),
– To act like heat styling never happened? The Sheer Thermal Protect (a specialised complex of hydrolysed wheat protein which is activated my heat and smells like a holiday).
Less than one hour later, we left with two brilliantly bouncy blow-dries. The proof is in the hair whip (as you can see, below).