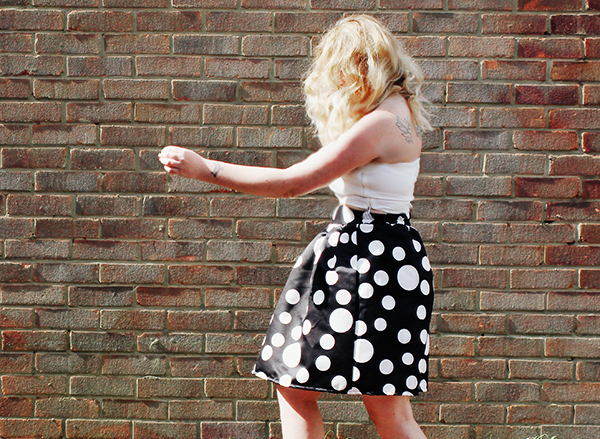 When I bought the majority of this outfit from a little boutique in Bangkok, there was no conscious intention or planned 'look'.
When I wore this outfit last Sunday, it accidentally became my Easter Egg 'look' (with a new nickname – "Little Egg" – to add to the forever-expanding roster). C'est la vie.
What I Wore:
Big polka-dot skirt (similar here)
White crop top (similar here)
White Converse All Stars with sequins!