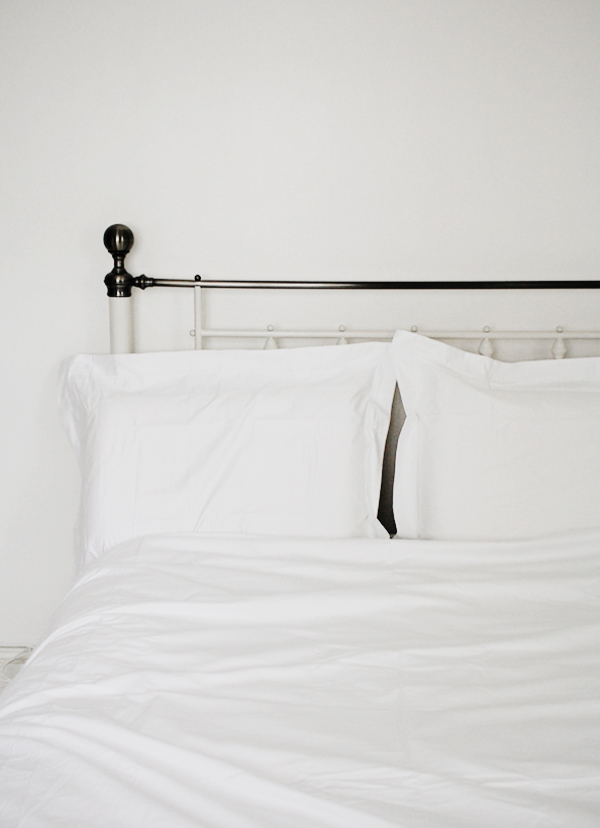 …meaning I often blog from bed, obviously.
As you all know, I moved back to London a few months ago. With a detached house to put my stamp on, decorating continues to be a rollercoaster of highs and lows. While I have an enormous living space by London standards, the bedroom is a spatial compromise.
As a result, I've kept 90% of the room white to create the illusion of space and light.
Though we probably have some time to go before the bedroom feels complete, the one part of the bedroom I am incredibly happy with is the bed space. Over time, we've invested in a gorgeous bed frame, a hotel-worthy mattress and duvet, memory foam fillows, and – now – personalised bedding.
When browsing Soak & Sleep in an interiors binge a few months ago, I stumbled on their 'Luxury' 600 thread count cotton bed linen and ordered a duvet cover and pillow cover instantly. I feel that when you are doing a monochromatic room it is more important than ever to invest in your fabrics and this was exactly what I didn't know I was looking for.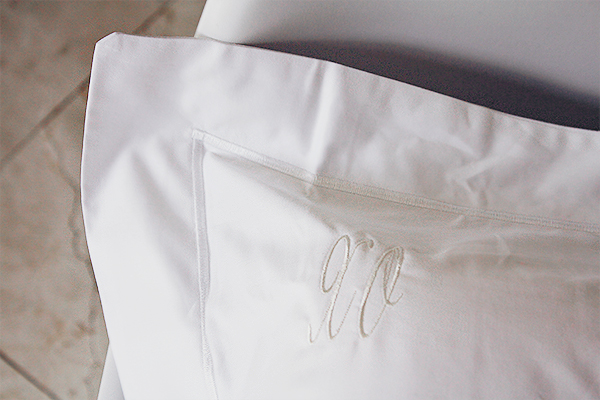 After choosing to add a soft 'xo' to the corner of each piece, the personalised items arrived in no time at all and I couldn't be happier. Though the site didn't detail it, the duvet closes via individual ties rather than buttons which makes the entire bed feel 100 times more chic.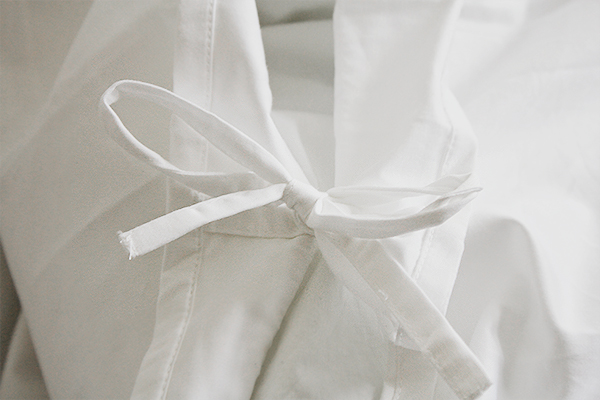 I imagine Anna Wintour has a similar bed aesthetic.
Second matter of the day: sofas!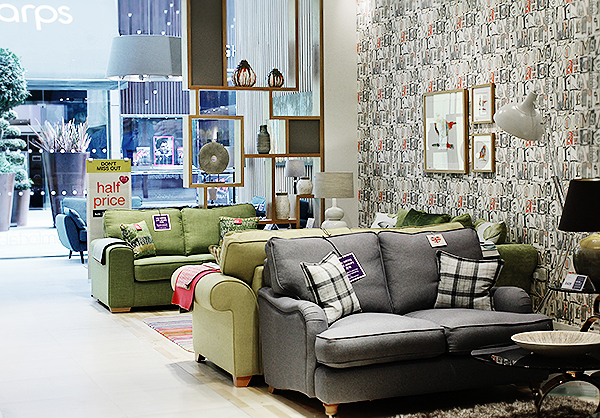 Before our move we sold a DFS cuddler that didn't quite fit into our main colour scheme. Knowing we'd need to replace it with something new to fill the space, we were in a lazy continual search until finding out DFS had opened up a microstore in Westfield Stratford (a frequent haunt).
After searching the site and getting a general idea of what I was interested in, I headed to the store and took up a bit too much of the lovely store manager Chris' time with questions, perusals, and excitable demonstration requests of their new sofa-picking LED screens.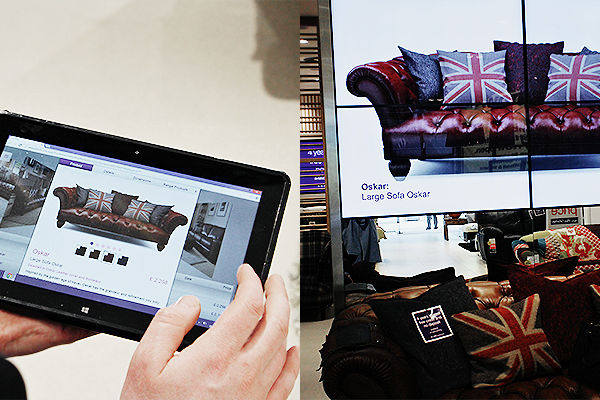 Long story short, DFS is always a smart choice and I can't wait to show you what I've chosen!
Stay tuned for the rest of the house tour (and a finished bedroom!) in the next couple of weeks.