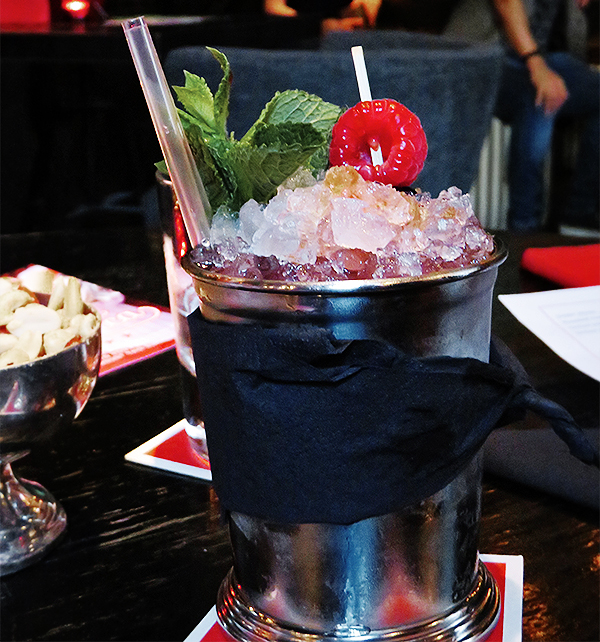 I've wanted to learn how to swing dance since the day I discovered swing dance. In fact, I've wanted to learn everything I possibly could about the 1940s since that fateful, patriotic watch of Hellzapoppin'.
My long-awaited introduction took place at Old Bengal Bar over the weekend and the whole evening was a leg-kicking, hand-clapping dream.
Until the 29th of August, Fridays and Saturdays at OBB are a living, breathing ode to be best of retro Americana; swing dancing classes with Swing Patrol, Philly Cheesesteak sandwiches by The Liberty Cheesesteak Company and swing-themed cocktails from the Old Bengal Bar themselves (the Swing Out – El Jimador Blanco, St Germain, sugar syrup, lemon juice, with fresh raspberry, blackberry & mint – is a thing of perfection).
For two hours a welcome mix of lindy-hopping noobs and swing dancing pros mingled, learned, drank and danced, only stopping to refuel on original, Liberty Wiz-packed cheesesteaks (wit' onions or it doesn't count). I'm not sure I ever felt so proud to be an American. But that may have been the Swing Outs.