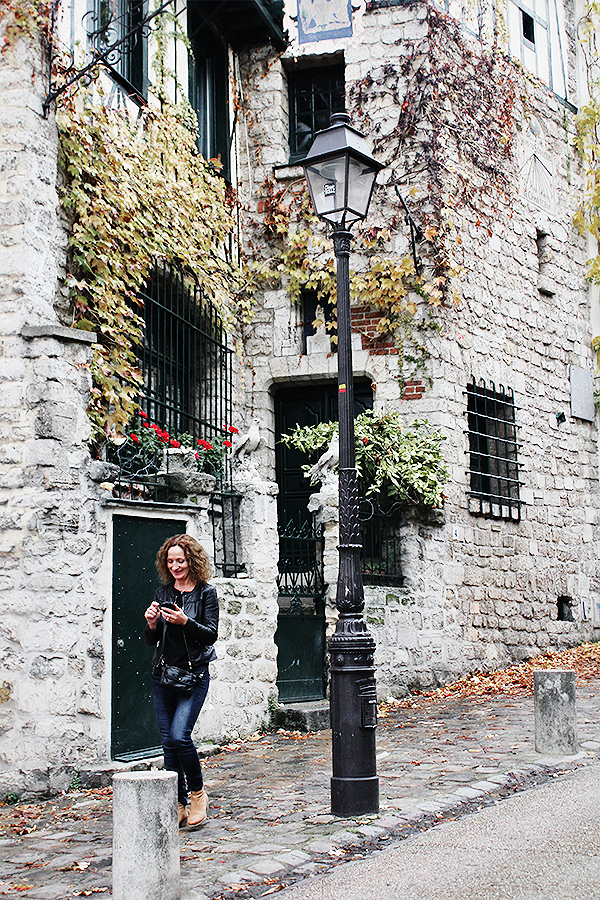 Less than seven days since my last visit, Paris fell victim to terrorism.
Since the evening of Friday the 13th I have been in disbelief, scrolling through photos from my trip in tears, feeling my heart break with every new account of the attacks, and wondering how I could possibly put my emotions into words.
I adore Paris. My father and his partner live in the South of France and the capital has always felt very special to me. When two of my favourite ladies and I found out Garbage were stopping in the city as part of their very small 20 Years Queer tour, we couldn't hop on the Eurostar fast enough.
Though we only had the weekend in the city, we planned to cover as much ground (and croissants) as we could handle. With this in mind, I decided to drag by lady loves over the beautiful hills of Sacre Coeur and surprised them with an incredible private tour of Montmartre via Trip4Real. Armed with a plethora of cultural, artistic, and drinkable challenges, Baptiste (a charming and enthusiastic local) accompanied us on an adrenaline-pumping set of tasks throughout the city, helping us not only discover Paris in an authentic way but treating us to three compassionate, hilarious, and unique hours in one of the most extraordinary cities in the world.
It was an experience like no other. One that now feels almost agonizing in its brilliance.
With less than seven days between peace and terror, I was able to watch one of my favourite bands play live while fans of Eagles of Death Metal were forced to 'play dead' amongst murdered loved ones. I was able to enjoy beautiful meals in Café des Deux Moulins (aka The Amelie Cafe) and the organic Hope Cafe while innocent patrons of La Belle Equipe, Casa Nostra, and numerous Right Bank restaurants were gunned down.
The events that have taken place between these photographs and this blog are inconceivable.
Paris, je t'aime. More than ever.
How to Help Paris
– You can donate money to the International Federation of Red Cross and Red Crescent Societies (IFRC), which directly supports the French Red Cross.
– If you're in Paris, you can donate blood using this map and/or app and offer shelter using the #PorteOuverte hashtag..
– You can educate yourself. This is not the only terrorist attack that has happened this month, let alone this week. As unlikely as it seems, tragedy offers us an opportunity to band together and change the state of injustice, intolerance, and terror in our world. Start conversations, spread love, and give peace the authority.