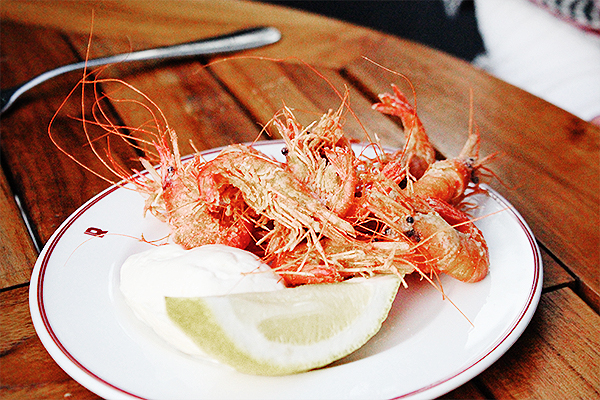 After a slightly indulgent evening on the town, one of my most beloved lady friends and I spruced up and set off to reward our debauchery with a feast at The Richmond in Hackney.
Having recently launched their lunch menu (served from 1pm-3pm on Saturday and 1pm-4pm on Sunday), the chic restaurant – and their beautiful terrace – is a no brainer for weekend recovery.
Once wooed by our effortlessly gorgeous waitress, we sipped our way through two respective remedies – a Bloody Mary for my accomplice and the greener, tequila-infused Kale Mary for myself – while watching the coolest kids of the East End join us for feasts and cocktails of their own.
Bookmarking a tempting selection of oysters for a future visit, we cleared a number of incredible small and large plates; highlights included the crispy mylor prawns with mayo and spit-roast poussin with pumpkin, pancetta & sage stuffing and marsala gravy (with a lustful shout-out for the cauliflower cheese and Indian-spiced creamed spinach).
The Richmond's lunch menu is an exceptional mix of light and indulgent bites with impactful flavour. One for the little black book.