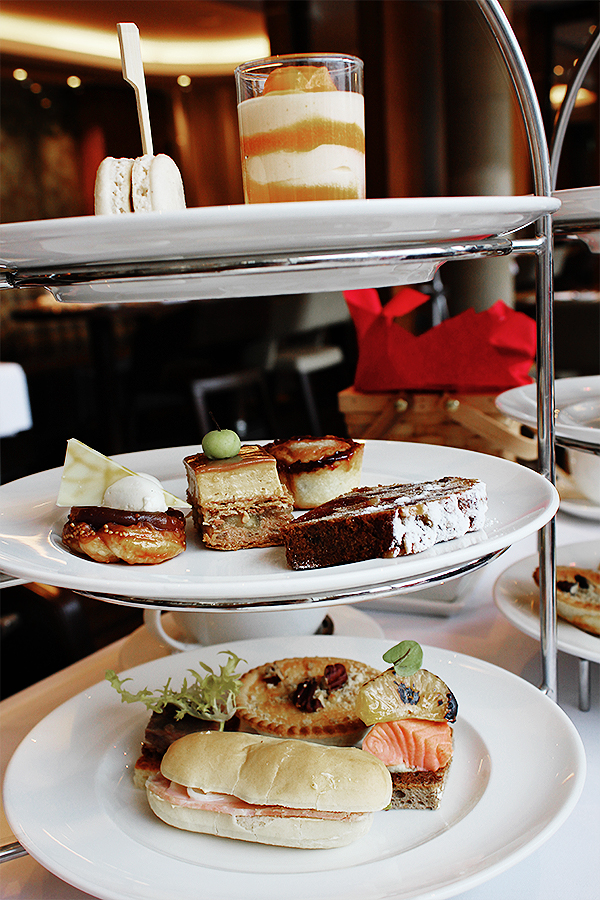 Edinburgh has been on my travel hitlist for longer than I'd care to share. Though I am fortunate to have a travel-friendly lifestyle, business-travelling everywhere from Amsterdam to Wales to Geneva to Qatar to Paris (and that's only over the last three months!) leaves very little time to cross locations off my personal hitlist.
When Edinburgh's Sheraton Grand Hotel & Spa invited me to spend a few nights with them, I didn't even look at the hotel. I was in.
Blessed with the impossibly gorgeous duo of Elle and Chiara by my side, our girl gang hopped on the train at King's Cross and arrived in Scotland just four hours later…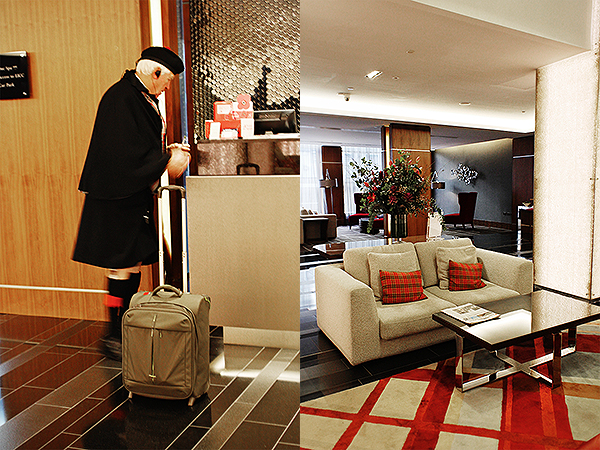 After a five minute taxi ride from the train station, we arrived at the hotel to check in, shake off the journey, and swoon over the friendliest doorman in existence (kilted, to boot!).
I have stayed in a number of Sheraton hotels over my lifetime, but the Sheraton Grand took the cake in a matter of minutes. It is stunning, expansive, and boasts a number of unique amenities and experiences (as you will see over the upcoming blogs!).
The room itself was also lovely; a cosy desk area, large closets, bath & shower, a small sitting area, large mirrored walls, stunning views over Edinburgh Castle, and a bed that could quite literally sleep five of me.
One of the perks of being in a "Club Room" (top floor room) was exclusive access to the cosy and wi-fi enabled Club Lounge. The Lounge serves complimentary continental breakfast from 7am, tea, coffee & snacks throughout the day, and a special beverages & canapé selection from 5.30pm – 7.30pm. Every moment I found a bit of time to work over my three day stay, I headed in for a latte and soaked up its extraordinarily cozy 'cafe culture'.
But first, afternoon tea.
The hotel's gorgeous bar and restaurant – One Square – plays host to their seasonal concept, the Orchard Afternoon Tea, in the hazy hours between lunch and dinner.
After choosing your loose leaf tea and cocktail (I opted for the Secret Garden – gin, lime juice, elderflower & strawberry cordial, and local Ediburgh favourite Thistly Cross Strawberry Cider), three traditionally tempting tiers arrive alongside a small basket of fresh scones. Highlights included orange-poached Scottish salmon with burnt clementines on rye, slow-cooked duck & sweet cherry compote on toasted thyme brioche, an apple sorbet lollipop, and fig tart tatin with vanilla sweet cream – but I daren't ruin any more for you!
Truthfully, it was one of the most carefully-considered and moreish afternoon teas I have ever had.
Suitably energised, we decided to go on a small excursion through the Royal Mile, City Centre, Princes Street and more; quite literally weaving in and out of the fog our entire, unfamiliar way.
If you ever want to feel like you are in Harry Potter, Edinburgh is your only choice.
The promise of the following day's sunlit adventures was intoxicating. I was already in lust.
After choosing to work while the other ladies freshened up (#rockstar), we reunited a few hours later for a spot of gin tasting in One Square's stylish lounge. I champion gin as often as I can but have nowhere near the seventy-plus bottles stocked behind their bar and have never had the pleasure of trying the hotel's own, One Square Gin, so was intrigued to learn (and taste!) more.
Over the tasting, I discovered a new love for both Monkey 47 and One Square Gin – a surprisingly sharp gin blending Mediterranean liquorice & orris root, juniper, Scottish Heather, lemon, lime and anise.
With a few too many nibbles and tipples chalked up for the day and a distillery tour awaiting us the following morning, it was very clearly time to hop into that cloud of a bed you saw earlier…