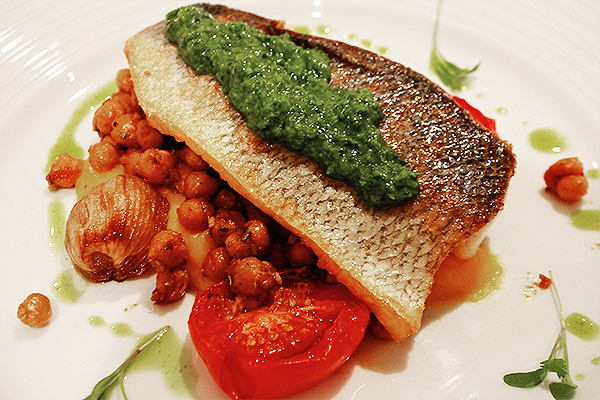 There are a finite number of e-mails one can receive from digital start-ups before you start to throw them all into an instinctive pile of "I'll look at that later" negligence.
Though I champion platforms like Airbnb in the mien of a founding investor, it has been a number of years since a start-up has captured my attention (or finances) like the unlikely Californian accommodation innovation of 2008.
Only recently, like the Airbnb of foodie dreams, did EatAbout pique my fandom.
The babyfaced culinary hub soft-launched this month with the wonderfully simple intention of offering Londoners affordable private meals in the homes of professional chefs and skilled enthusiasts.
Using the EatAbout website, you are able to search a number of creative and varied menus (everything from 'vegan feasts' to 'sexy Swedish supper clubs') and book meals for two to sixteen friends or loved ones at your convenience. No stressful menu planning, no washing up, all dinner party-style fun and frivolity.
To trial the the platform, I joined an incredible group of blogger and journalist friends in the home of MasterChef finalist Emma Spitzer for what turned out to be an undeniably perfect meal.
Over four hours of fairy light-covered hilarity, we watched Emma cook up an enviable storm. Starting with 'a celebration' of beetroot, hazelnuts, and the most beautiful burrata I've ever laid tongue on (from the fellas at Pulia), we plate-licked our way straight into a generous display of pan-seared sea bass with chermoula over spiced chickpeas before wrapping things up on a rich salted caramel chocolate pot with crème fraiche that quite literally melted our hearts.
Even when our BYOB resources were well and truly drained, we sipped fresh mint tea and nibbled on a gluttonous handfuls of handmade truffles while plaguing Emma with praise.
A night to remember (if ever an embarrassing colloquialism was required).
EatAbout is ideal for special occasions, unique date nights, home chef hobbyists, and general foodie wanderlust. Go forth, friend. Food porn awaits.