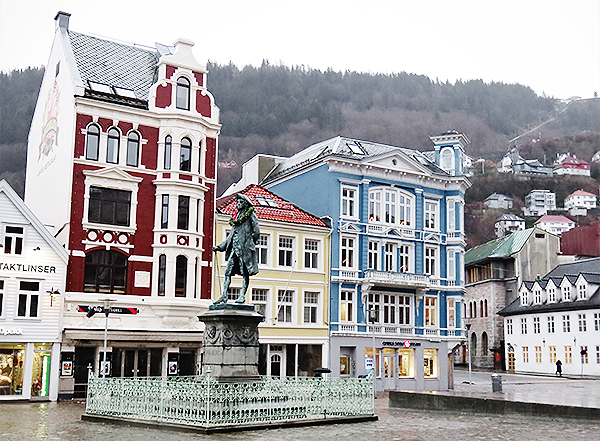 After an abnormally last-minute booking (less than 48 hours before the departing flight!) in aid of New Years Eve shenanigans, the beautiful city of Bergen won out as my official introduction to Norway.
Be sure to keep reading for my dos, don'ts, and diarised debauchery…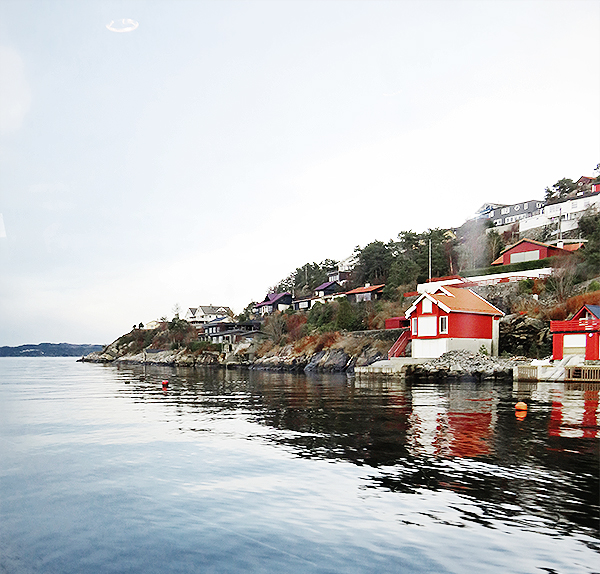 Rent an Airbnb
One of the most wonderful strings to the trip's proverbial bow was a fantastic Airbnb home in the mountains. As it was a city that no-one in our group had visited previously, our Airbnb host provided us with imperative tips and tricks (many of which I provide here) so we could make the most of our five Scandi days. The home offered us the opportunity to wake up, cook our own breakfast, watch the sun rise over the city, snuggle up to the fire when we inevitably froze our faces off outdoors, play records, dance like lunatics…and all for much less than it would have cost us to book hotels or hostels. If you've yet to give Airbnb a go, you can sign up with this link and get £14 off your first booking!
Plan
Planning seems rather obvious, but our lack thereof bit us in the bum. Bergen is an incredibly sleepy city (moreso in the Winter, which is when we were there) and can feel inconvenient to enjoy if you are laid-back or cost-conscious traveller. Our rental car exploration day was compromised when we turned up to the airport in the morning to find the only open rental car company didn't open until 1pm and the sun set at 3pm. For your financial and emotional health, I would make a point to plan your days at least a week in advance.
Dress well
Spending Winter in Bergen is not dissimilar to spending your days walking around an abandoned theme park made of ice. The city is also famous for getting 270 days of rain per year. We were lucky on the precipitation front but I still felt undeniably cold whilst bundled in a ski jacket, scarf, gloves, and faux fur-lined wellies. Layer up and invest in some walkable, weatherproof shoes (apart from a small section of the city centre, all excursions will involve ascending and/or descending).
Ride the bus!
We ended up taking quite a few taxis in the evenings (when we didn't feel like climbing hills) but I really enjoyed the well-connected bus system. Using the app ("Skyss Billett" in the app and Play store), you can buy a weekly pass for roughly £20 and access a number of areas you would be unlikely to explore otherwise.
Unlike London, you also don't need to show the driver your pass but you must have it available if/when the ticket inspector requests it. Additionally, You will make the driver giggle if your group of eight insists on flashing your phones regardless.
Climb Mount Floyen
The city centre ("Old Town") is surrounded by water and mountains, which presents an excellent opportunity to climb Mount Floyen and take it in from the tippy-top. The ascent takes roughly one hour, but you can also use the Fløibanen Funicular (a cable car) to get to the top and walk down if you're time-crunched or less physically inclined.
There are lakes, villages, and spectacular sights on the way, whichever direction you choose to travel.
Visit the Fish Market
The Fish Market is a bit of a tourist trap but a fascinating visit nonetheless. Their people-pleasing version of 'Fish and Chips' is a more experimental and bite-sized selection of fishy families, but they also serve everything from calamari to whale burgers.
'Do' the Fjords
The one thing I refused to leave Bergen without doing was a fjord tour. We booked our excursion with Rodne and enjoyed three hours of expectation-free fjord fun: starting in Zachariasbryggen, we sailed away from Bryggen's harbour, under Nordhordalandsbrua, under Osterfjord, and through to Mostraumen, stopping to feed mountain goats and sample fresh mountain water from a selection of waterfalls as we went.
There is simply no comparison. The fjords are a must.
Visit Pingvinen
Personally, the foodie highlight of Bergen was Pingvinen. It is an ever so slightly hipster bar and restaurant but serves up a small menu of impeccably considered comfort food with a Norwegian twist. Get there early (they don't accept bookings), try the sausages, and thank me later.
Save up
Norway is notoriously expensive (even for a Londoner). As baseline prices go, coffees are a good £1-2 more than they would be in London with alcohol at a £4+ excess. This is where Airbnb really feels like a hero.
Bergen: Final Thoughts
I had the most incredible time in Bergen, but that is thanks to city and company in equal parts. Having really got stuck in to the city, I think a well-planned three day trip would be ideal for first-timers (making it an ideal spot for long weekend escapes, Londoners!).
Just, you know, maybe not in the thick of Winter…