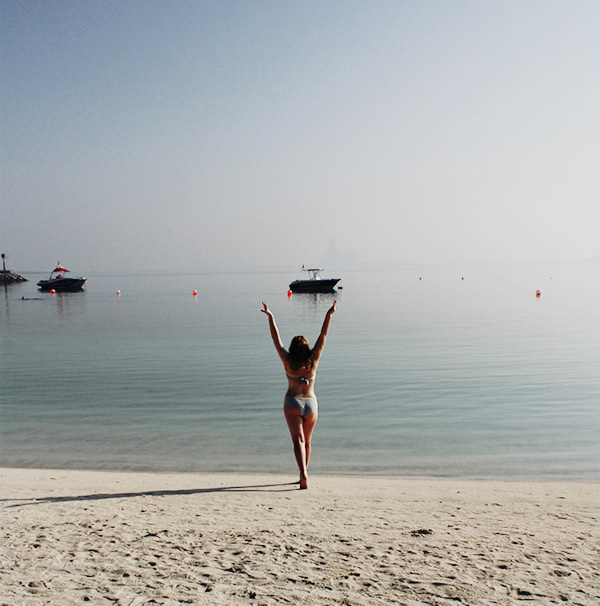 As suggested in the desert safari travel blog, the personal intrigue of a trip to Ras al Khaimah churned in the thrill of undiscovered territory.
If anything, the Emirate is renowned for both its proximity to Dubai and its luxury resorts. Neither are qualities I rate with personal importance.
Somehow still, Ras al Kaimah charmed me.
Having spent a few frenzied months in climates that will shiver anyone's timbers, exiting my final night flight to a warm breeze and a one-terminal airport took a weight off my shoulders I didn't l realise I was buried under.
As a culture junkie, I would never have built an itinerary around it, yet spent the majority of the following three days swapping between robe and bikini around the grounds of the DoubleTree by Hilton Resort & Spa: Marjan Island.
Not even the bolshiest traveller can refuse paradise when it's on their doorstep.
From the warm cookie on arrival to the caring send-off from our genuinely lovely airport transfer driver, DoubleTree ticked every available box.
The resort, in fact, felt like an expansive microcosm of the unusual city around it.
An accidental ghost town with soft flashes of Arabian influence amidst white sandy beaches and long stretches of motorway, Ras al Khaimah proved to be very untouched, indeed. Consistent with the rest of the UAE, the culture revolves around the religion of Islam and Arabian architecture, influence, and – most enjoyably – food.
From September to March, Ras al Kaimah is an idyllic host for the traveller in search or R 'n' R (less so in the Summer months, where record highs of up to 118 degrees Fahrenheit sus​t​ain the Emirate's farming infertility).
Personally, Ras al Khaimah made me feel incredibly thankful. As much for the translucent azure waters as the death-defying desert dunes. The adjacency and availability of such conflicting experiences – almost around the corner from each other – is an unusual gift.
With Qatar Airways launching direct flights from Doha to the city, Ras al Khaimah is a Londoner's long weekend hotspot I never imagined I would so joyfully recommend.
What I Wore:
St Thomas ring bandeau bikini – Heidi Klein (similar here)
Silk kaftan – Jage Jagger (similar here)