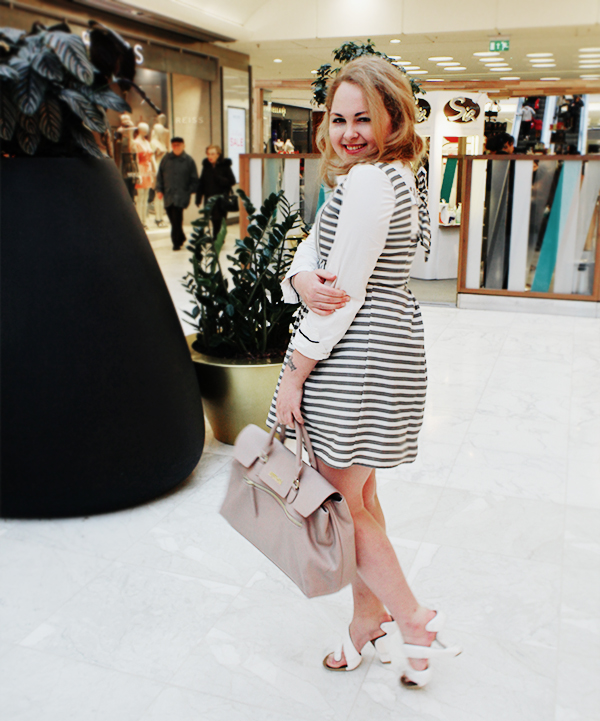 Earlier in the week I took a few hours out of an especially hectic day for a pre-Valentine's Day shopping spree at Brent Cross. Though I am not all that inclined towards the romantic side of the holiday, I love using it as an excuse to spoil friends and – in turn – facilitate them to spoil themselves.
A few thousand Lush bath bombs, Yankee candles, and Victoria's Secret sport bras later (girl power!), I met up with a friend to self-indulge at Leon. With practically the whole menu. Their protein shake and Moroccan meatball hot box is a dream healthy lunch epitomised.
For a creature of online shopping habit, I felt truly nostalgic for the shopping centre afternoons I racked up as a teenager. Nothing beats tangible gift-giving.
What I Wore:
Julian Hakes Mojito heels (soleless shoes!)
White shirt from rag & bone
Vintage grey striped dress (similar here)
Dusty pink Kenneth Cole handbag (similar here)