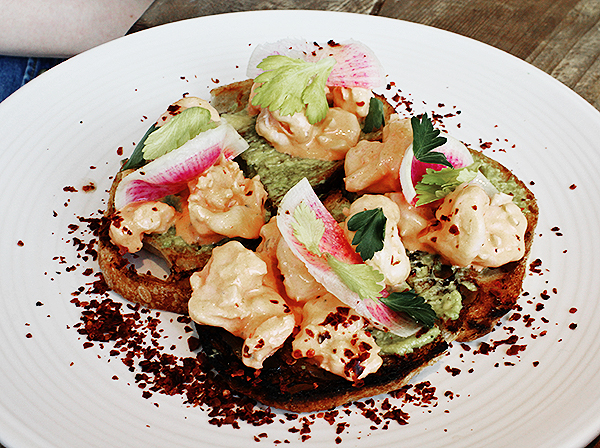 In addition to St Pete's incredible and unlikely street art scene, the Floridian city also boasts a diverse foodie community to rival that of its tourist-flooded neighbours.
I know, I know – I was just as surprised.
Come tour the best food in St Pete with me, below…
Banyan –
In my experience, The South has a real knack for Mexi-influenced dishes. With this in mind, I spent my first morning searching for an indulgent breakfast burrito and holy grailed myself with Banyan's – served with hickory smoked bacon, sautéed spinach, scrambled eggs, queso seco, sriracha and house salsa. Their iced tea is unlimited, music is happily curated, and service is fast. Brunch goals.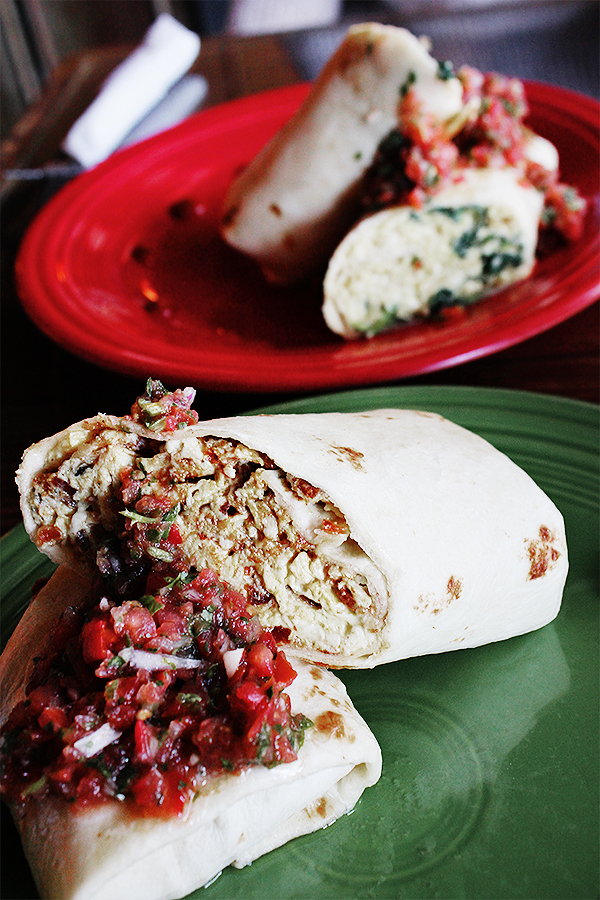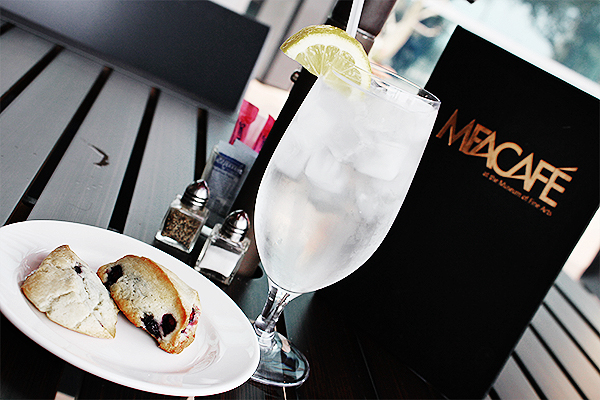 MFA Cafe –
Even if The Museum of Fine Arts has escaped your interests, be sure to make time for brunch at the museum's cafe. The special menu is served from 11am to 3pm, Saturdays and Sundays, and features modern masterpieces like lemon ricotta pancakes (served with blueberry compote, maple butter, warm syrup, and sausage links) and the Southwest 'Enchilada' Benedict (chicken riojo, soft poached eggs, jalapeno-cheddar-black bean grit cakes, and green-chile hollandaise).
Tip: Be sure to book a table on the waterfront terrace. If you're lucky, you will spot a dolphin or two.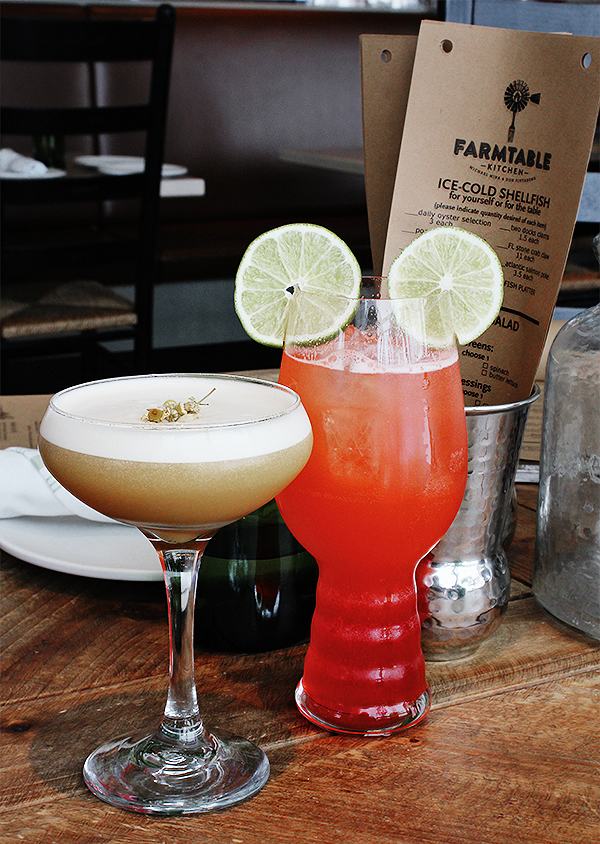 FarmTable Kitchen at Locale Market –
As a devout foodie, Locale Market almost convinced me to move to St Pete. The grocery "market" (think supermarket convenience with farmer's market quality and ethics) sells local farm-fresh ingredients, chef-prepared foods, and unique home goods underneath a beautiful second-floor restaurant: FarmTable Kitchen.
Inspired by Locale's founders (celebrity chef Michael Mina and Tribeca Grill's Don Pintabona) and the market's surrounding community, the farm-and-Gulf-to-table restaurant blends both chef's respective backgrounds – Italian and Californian – under a seafood-heavy menu of dreams.
Highlights included oak-fired baby octopus (sunny egg, crispy potato, and garlic aioli), a life-changing Florida Grouper BLT (served with pickled green tomato, Niman Ranch bacon, caper aioli, and herbed duck fat fries), and fresh Cavatelli (Italian sausage ragu and herbed ricotta).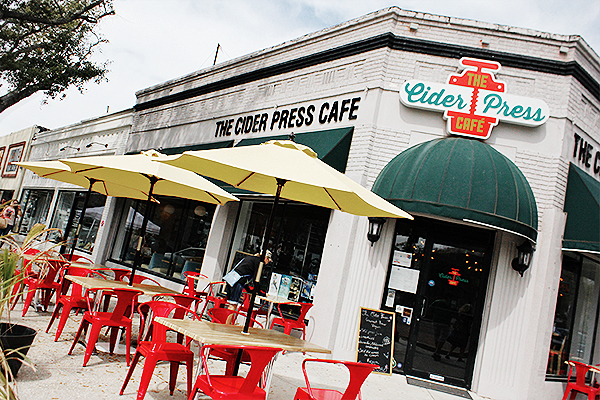 Cider Press Cafe –
Though raw vegan dining can be a polarizing lunch date suggestion, I have to give good ol' Cider Press props for converting the seemingly unconvertible. Though portions aren't large, every menu item is responsibly sourced (even the wines) and packed with flavourful nutrition.
Make sure someone at your table orders the Chipotle Enchiladas (three spiced dehydrated corn tortillas, walnut-sweet potato picadillo, salsa verde, macadamia crema fresca, pickled jalapeños, and corn maque choux).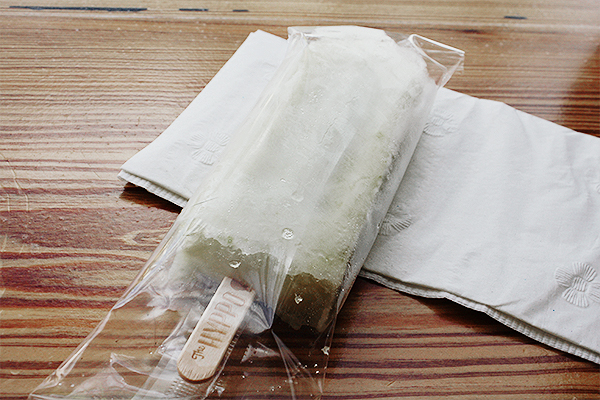 The Hyppo –
Gourmet Popsicles. 'Nuff said.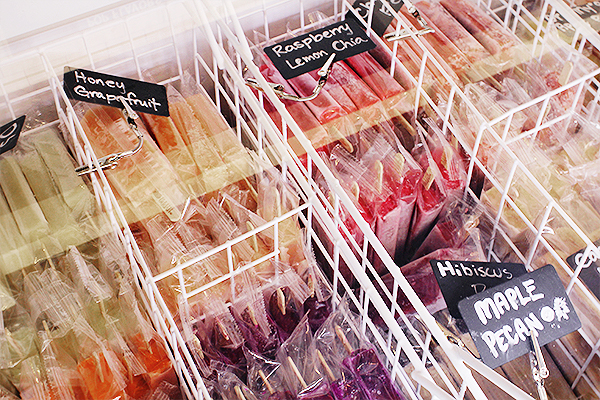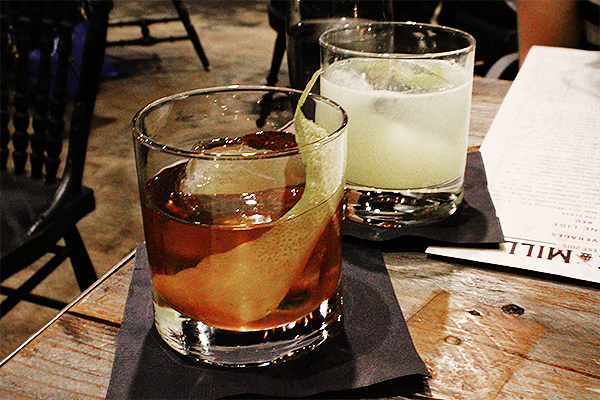 The Mill –
What could have easily been Yet Another Farm to Table Restaurant turned out to be an unexpected and fantastical culinary experience. The type of experience I feel lucky to enjoy in London, let alone St Pete.
The Mill broke St Pete's gastronomical glass ceiling for me. We had the pleasure of being served by a knowledgedable and welcoming French-raised fella who coaxed us into everything from the blue crab croquettes (served with cilantro rémoulade & jalapeño ginger marmalade), to the sous vide venison saddle (juniper rubbed and served with red oak lettuce, confit petit carrot, 'two hour turnips', sundried tomato pesto & a Green Goddess vinaigrette), to the pan-seared diver scallops (served with curried cauliflower puree, sundried tomato & exotic mushroom ragout, preserved lemon tzatziki, carrot pomegranate molasses, and 'Carrot Hay').
Dessert cannot be missed – of course – but I wouldn't dare suggest one over another. Every plate I saw licked clean over neighbouring tables looked as intricate and cherished as one another. Take all your friends. Eat everything.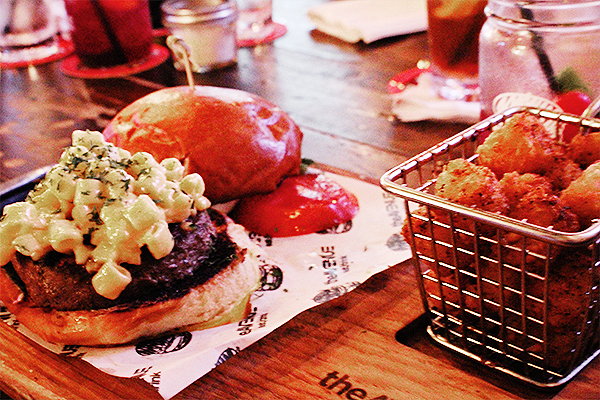 The Avenue and VIP Lounge & Mexican Restaurant –
Two honourable mentions. The former has a $5 burger special (including their crowd-favourited Mac + Cheese Burger) on Wednesdays from 7 to 9pm and the latter – though suffering from terrible service – has the best margaritas in Florida.